For the past couple months, I've had a remarkable Bible scholar staying at my house. Milly Erema has been teaching Old Testament for the past 20 years at Uganda Christian University. You've actually heard me quote her several times in my books, along with other Africans and Asians who I consult for their non-Western perspective.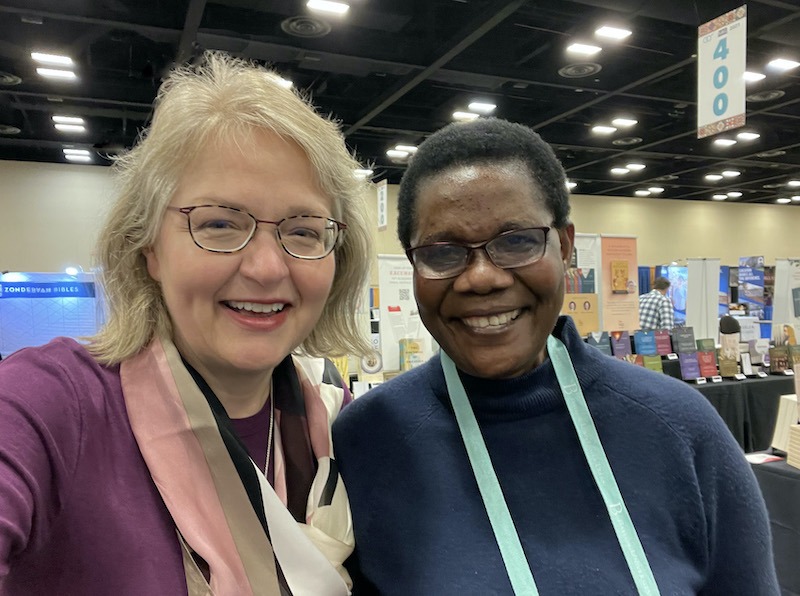 A Living Cultural Encyclopedia
Milly Erema is a living Bible culture encyclopedia. She has enormous amount of insight because of growing up in a traditional Eastern African village in northern Uganda which still follows customs related to those of the Middle East.
Harvesting? Winnowing? Sacrifices? Stoning? Polygamy? Levirate marriage? You name it, she has personal experience with it. Yet because she has a Ph. D. in Old Testament, she has some scholarly discernment about what customs are likely related and what are not.
My recent article, "Was the Law of the Rebellious Son Actually Progressive?" is based on her comments. Like most Africans, she lives in a traditional patriarchal culture. One universal assumption is that a father has life-or-death authority over his children. When Milly reads this law about parents taking a defiant son to community leaders for punishment, she sees it as limiting the response of an irate father, who in her culture has the right to take the life of his son. See the article for more.
Milly says that Christians in Uganda find the Old Testament just as applicable and authoritative as the New Testament, if not more. They also don't stumble over many ideas that we do because they live in a similar reality themselves even now. You can imagine that our conversations are fascinating.
Milly was visiting the US for medical needs, but since she was staying with me and I usually go to scholarly conferences in November, I brought her along. We attended two conferences, the ETS (Evangelical Theological Society) meeting and the SBL (Society for Biblical Literature) meeting. We went to one session where she inputted several points that caused a shift in the discussion of a panel of well-known Bible scholars. I'll try to write about that soon.