My office is overflowing with books! I've added more books to sell now too! (Wed – 7/28/22)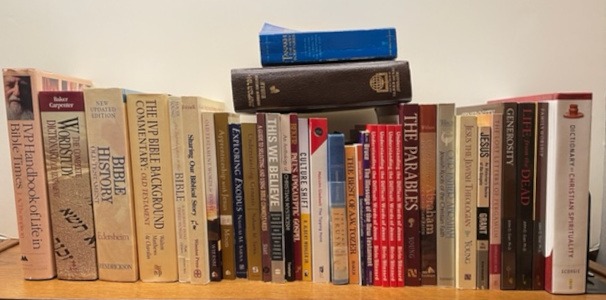 For a short time I'm selling extra copies of my reference books, atlases, language study tools, and other miscellaneous books. The title of the book links to Amazon for more information. If a book is sold already the cart will notify you. We'll try to remove sold books from this page quickly.
You will see that these are very good prices. All books are in very good condition unless otherwise noted.
(If you're looking for books I've authored, go to the regular bookstore page here.)

Shipping is automatically calculated for the USA. International orders will need additional shipping, which will be requested later.