(This is a slightly longer version of the article I wrote for Premier Christianity this month that includes footnotes.)
In recent years, some Christians, including my fellow Premier Christianity columnist Chine McDonald, have decided to stop using masculine pronouns (he/him) for God. Chine made some very good points in her recent article, including that God is beyond male and female, that both male and female are made in God's image and that female imagery is sometimes employed to describe God.
You might think, since I'm a woman, I'd agree with a change in pronouns. But the longer I study the Bible in its original context, the more I find it at its best when we don't whitewash over words that bother us.
You might think by neutralizing masculine imagery, the biblical text will be more embracing. What often happens though, is that ideas that challenge our thinking are obscured.
I gave a talk last week at the Christian bookstore in my hometown called "How Studying the Jewishness of Jesus Saved my Faith." Here's the flyer.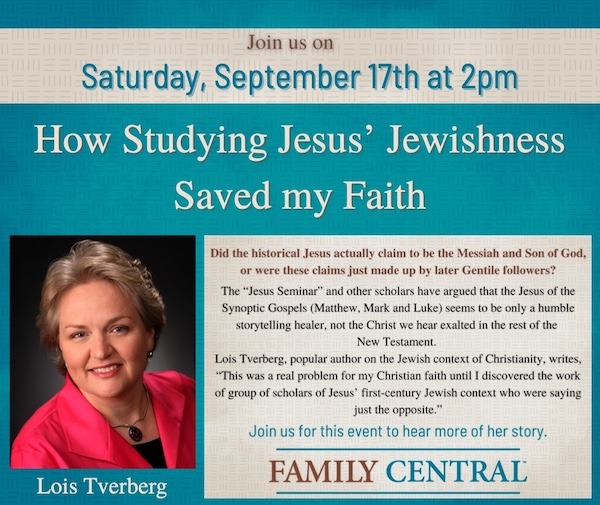 I'm sharing my faith journey of why I left academia to write about this full time. It actually has a pretty big punchline — that the Jesus Seminar's skeptical theory that Jesus didn't actually claim to be the Messiah and Son of God has been put to rest… and believe it or not, Jewish scholars actually provided the evidence!
[Read More…]