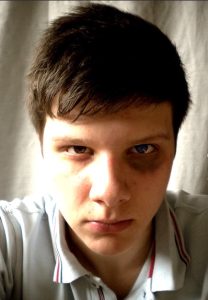 One law in the Torah that makes modern readers shudder is that of the punishment of the rebellious son:
If a man has a stubborn and rebellious son who will not obey the voice of his father or the voice of his mother, and, though they discipline him, will not listen to them, then his father and his mother shall take hold of him and bring him out to the elders of his city at the gate of the place where he lives, and they shall say to the elders of his city, "This our son is stubborn and rebellious; he will not obey our voice; he is a glutton and a drunkard." Then all the men of the city shall stone him to death with stones. (Deut. 21:18-21)
Even though this law sounds extreme, in a family-centered tribal culture where respect for parents and elders was the cornerstone of order, insubordination to their authority threatened the stability of society. It had to be taken very seriously by the community.
Jewish scholars have traditionally interpreted this law as for rhetorical purposes only, as a hypothetical punishment to strengthen parental authority. As they saw it, the law wasn't actually meant to be applied. In order to ensure this, rabbinic law added an absurdly long list of conditions to be met, so that it was impossible to enforce. 1
A Progressive Law?
A Bible professor from Uganda shared a fascinating comment about this law — that it sounds shockingly progressive where she comes from. In traditional African society, the father sets the rules for his house and punishes with absolute authority. A wife cannot protest on behalf of the child. In these very patriarchal societies, women have no say in the discipline of children by their father. [Read More…]
I'm excited to have two upcoming speaking engagements this fall. One will be a Saturday morning seminar at Grace Point Church in Topeka, Kansas on September 25, and the other will be a two-day retreat in Switzerland on October 22-23. (See links for info.) I was initially asked to come to Switzerland for a speaking tour, but instead we decided that I'll be speaking via Zoom instead. It's just too risky right now with Covid.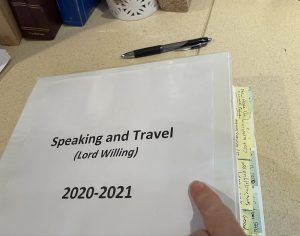 Back in March 2020, I had just gotten home from speaking in Mississippi and Louisiana when I started making my Switzerland plans, along with plans for Cincinatti, Dayton, Atlanta, Seattle and Houston. Then COVID struck and almost all of my travel was cancelled over the next year. Sigh.