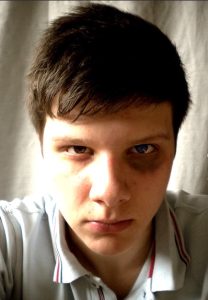 One law in the Torah that makes modern readers shudder is that of the punishment of the rebellious son:
If a man has a stubborn and rebellious son who will not obey the voice of his father or the voice of his mother, and, though they discipline him, will not listen to them, then his father and his mother shall take hold of him and bring him out to the elders of his city at the gate of the place where he lives, and they shall say to the elders of his city, "This our son is stubborn and rebellious; he will not obey our voice; he is a glutton and a drunkard." Then all the men of the city shall stone him to death with stones. (Deut. 21:18-21)
Even though this law sounds extreme, in a family-centered tribal culture where respect for parents and elders was the cornerstone of order, insubordination to their authority threatened the stability of society. It had to be taken very seriously by the community.
Jewish scholars have traditionally interpreted this law as for rhetorical purposes only, as a hypothetical punishment to strengthen parental authority. As they saw it, the law wasn't actually meant to be applied. In order to ensure this, rabbinic law added an absurdly long list of conditions to be met, so that it was impossible to enforce. 1
A Progressive Law?
A Bible professor from Uganda shared a fascinating comment about this law — that it sounds shockingly progressive where she comes from. [Read More…]
What's the significance of the fact that the woman lost a drachma (not a denarius) in the Parable of the Lost Coin? Might Jesus have had something in mind from the Scriptures he read? Find out more by watching an informal talk I gave recently for the Bible study at Narkis Church in Jerusalem.  
A lot of graduate students and professors who study the Jewishness of Jesus have attended Narkis over the years and as a result, their weekly Bible study is fascinating. I used to only be able to join them when I was visiting Israel, but Covid forced the Bible study to go online. Now I regularly take part in the study and occasionally lead the presentation. (Thank you God for this blessing that came out of the pandemic!)
We are reading through the book of Luke right now. You can watch all our Luke sessions on Youtube at this link. You can listen to the audio version of these talks (and also sermons) on the Narkis website. The audio archive actually stretches back many, many years. There's a lot to listen to there!