"The LORD is my strength and my song; he has become my salvation. He is my God, and I will praise him, my father's God, and I will exalt him." Exodus 15:2
The line above is part of the song that Moses and the Israelites sang after God parted the Red Sea and miraculously saved them from Pharaoh's armies, one of the most joyous moments in their history.
Rabbinic thinkers meditated on the words "I will exalt him," and asked the question, "How can mere mortals hope to exalt God, the Creator of the entire universe?" Their answer was that they could exalt him by doing his will in the absolute best and beautiful way possible. They called this hiddur mitzvah, meaning to exalt (or beautify) God's commands. [Read More…]
A lot of people ask me what I recommend for learning Biblical Hebrew or Greek. Some are just looking for ways to enhance their personal Bible study. Others are serious students of the Bible who are looking for a good program for long term study. This article is for the latter audience.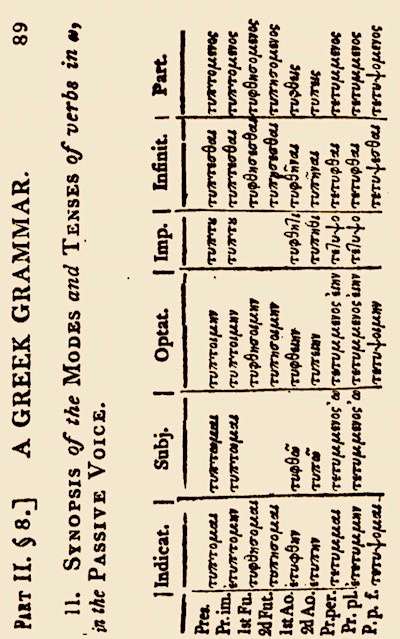 I've got news that will affect your choice.
In the past 20 years there has been a discussion going on among scholars about the need to improve biblical language teaching. Most textbooks use a centuries-old method that focuses on analyzing verbs and memorizing tables of endings, and all the teaching is done in English. Professors have realized that most students don't learn languages well this way or keep using them later on.
The classical "grammar translation" method used to be how all languages were taught, but modern language programs updated their methods because of research on how the brain acquires new languages. People learn much more quickly when they interact and communicate within a language, so that they internalize its structure by being immersed in it. Because of this, modern languages now commonly use Communicative Language Teaching (CLT) methods. Their students typically learn more of the language than students in classical programs and retain it longer afterward too. [Read More…]