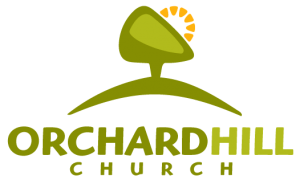 On Sunday, July 28 l'll be speaking at the 10 AM service at Orchard Hill Reformed Church on "Wise Hebrew Words."
Their pastor and a group will have just returned from Israel a couple days before, and the service will serve to kick off their "Lessons from the Land" series. While the land and culture are fresh in mind I want to give them some Hebrew tools for studying the biblical text.
You're welcome to join us!
Orchard Hill Church
1465 3 Mile Road NW
Grand Rapids, MI 49544
Update: If you missed the sermon, you can watch it here (I start about 42 minutes in).