On Wednesday, September 13, 2023, I will be speaking online for CMJ UK's next Shofar Event. The online lecture is free to attend. I'll be speaking at 2:00 PM Eastern Standard Time / 7:00 PM UK Time.
The title of my talk is,
Mind the Gap!
The Culture Divide Between Us and Our Bibles.
Modern readers struggle to understand our Bibles. Why? Because a gap in time and culture separates the Western world from the ancient Middle East. Lois will share some helpful tips to help her audience "repack their mental bags" to read their Bibles better.
Here's a video introduction to my talk:
CMJ stands for the Church's Ministry to the Jews, of the Anglican church in the United Kingdom. You can reserve your ticket here and a link will be emailed to you. (Link fixed 8/18 3:30 PM EDT.)
I hope you will join me!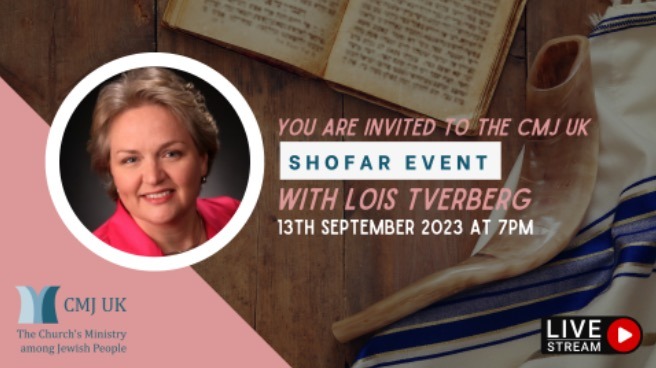 CMJ-UK states:
We believe the mandate God has given to us is to be a witness to the Jewish People about the Messiah, and to educate the Church on the Jewish roots of her faith and understanding that God has not finished with Israel. We also believe that God is doing a restorative work between His people, as through Yeshua the dividing walls between us are being broken down.