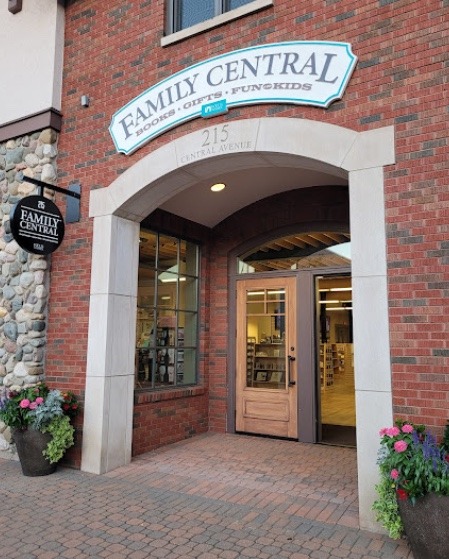 (Updated May 19, 2022)
On Saturday September 17th, 2022 I'm giving a talk called
How Studying the Jewishness of Jesus Saved My Faith
Many celebrities say their faith is undergoing "deconstruction" right now. I went through a struggle for truth long ago too, but it was actually through examining the Jewish historical context of Jesus that some of my biggest doubts about the truth of Christian claims were answered.
I'll be speaking and signing books between 2-4 PM on Saturday, September 17, 2022 at Family Central Bookstore which is located at
215 Central Avenue
Holland, MI 49423
My talk will begin shortly after 2 PM and take about 45 minutes to an hour, with Q & A afterward. I'll sign books after that.
Most of my fans are not nearby and I'm sorry you'll miss it. I gave a similar talk online that you can watch at this link. My talk will be updated and improved, so make sure to come if you can.
Family Central is a new bookstore in town which is sponsored by Focus on the Family. I'm overjoyed at having a brick-and-mortar Christian bookstore in Holland, where I live, after having been without for many years. I believe we had three when I first moved here in 1995. I hope to see many friends and fans there.
Lots of Hebraic Study Material at Family Central
If you're visiting Holland, Michigan and are wondering where you can buy my books, Family Central has all of them in stock. They also have a full line-up of Ray Vander Laan's outstanding That The World May Know DVD's and accompanying study guides. Part of one wall is devoted to displaying his videos – very nice.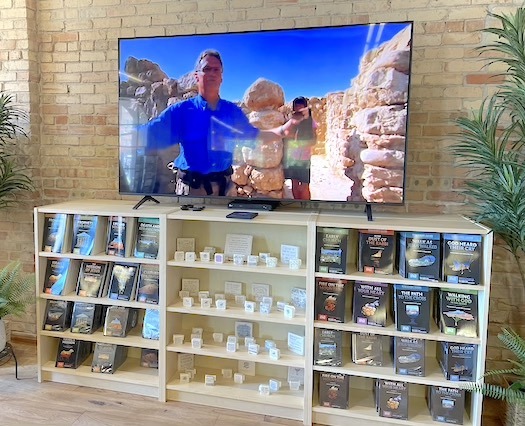 I should explain, because some readers may not have heard of him. Ray's videos on Israel and the Bible in its Jewish context are beloved around the world. Many have found them transformational. The series was originally produced by Focus on the Family.
Ray lives in the area and he did a multi-week seminar at my church about 25 years ago. It was at his seminars that I got fascinated with this topic myself! So you can imagine that I highly recommend his work.