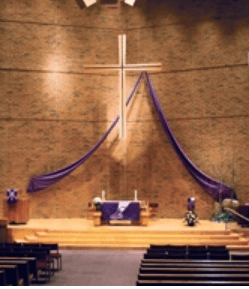 On Saturday, February 24th, I'll be leading a day seminar on my new book, Reading the Bible with Rabbi Jesus at Shepherd of the Valley Lutheran Church in Apple Valley, Minnesota.
Through the morning I'll be giving three talks based on themes in the book. For those who want to stay and ask questions, I'll be leading a discussion during a box-lunch session afterward. (I'll also give a talk on Sunday AM – see below.)
This is part of the church's ongoing "Immersed in the Word" educational series. Church members will be reading the book beforehand. If you live nearby, you're also welcome to attend too.
Cost $20 + $10 (optional) for a boxed lunch. Register at link.
Immersed in the Word…with Rabbi Jesus
The Bible often seems foreign to us, with stories and imagery that make us scratch our heads. Much of our difficulty is a cultural one. Our modern, technological society sees life very differently than the first-century Jewish world of Jesus. We need to bridge the gap between West and East. We need to grasp the values and big-picture ideas lurking in the minds of the original audience. During this seminar we'll look at some key cultural differences that shed light on the Scriptures, and share some tools for reading the Bible more as first-century disciples.
Morning Schedule:
8:30 am – Registration & continental breakfast
9:00 am – Being There: Crossing the Cultural Divide
10:00 am – East vs. West: How the Bible "Thinks"
11:00 am – Jesus' Bold Jewish Messianic Claims
12:15 pm – optional lunch
12:30 – 1:00 pm – Q & A session (facilitated by Pastor Randy)
(I'll also be giving a talk on Sunday, February 25 called God's Wise Hebrew Words during the adult education hour in the Chapel, between 9:45 – 10:45 AM.)
More information and registration at this link.
Hope you can join us!
Shepherd of the Valley Lutheran Church
12650 Johnny Cake Ridge Road
Apple Valley, MN 55124