Shalom friends,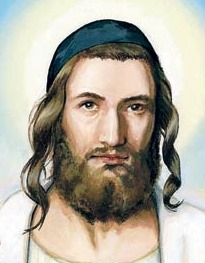 The subtitle of Sitting at the Feet of Rabbi Jesus is pretty bold: How the Jewishness of Jesus Can Transform Your Faith.
I'd think it was just sensationalism if it wasn't profoundly true in my own life. Over the past dozen years, as I've learned about the historical reality of Jesus, it has given his words a depth and meaning that I never could see before. All of the Scriptures are so much more vibrant when I try to read them with the eyes of a follower who was right there on the scene.
Many of you who are reading this blog have been studying Jesus' Jewish life and have seen your own faith challenged and changed. How has it done so? This time I'm asking you for you to respond in your comments below. Feel free to share!
Lois
P.S. To celebrate release of Sitting at the Feet of Rabbi Jesus this month, I'm going to have a book giveaway! Each week I'll draw the name of one lucky person to receive a signed copy of the book. All you need to do to enter is to register for the Our Rabbi Jesus monthly email. I'll announce the winner each Monday through the end of March, and notify the winner by email.