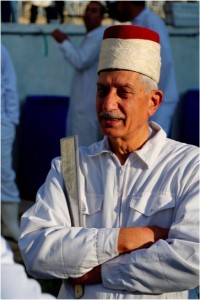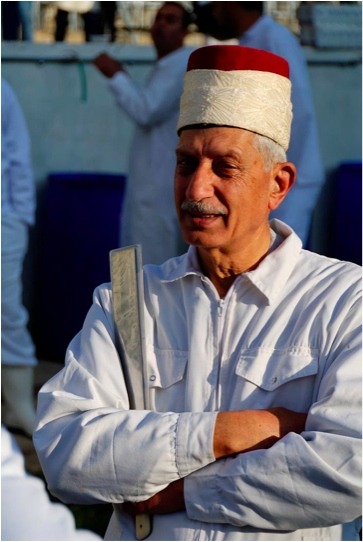 We talk about Jesus as the true lamb of Passover, but moderners have a hard time imagining what that means. We have no mental imagery of what a Temple sacrifice ceremony was like.
We know that the disciples joined crowds of other worshipers in the Temple to sacrifice a lamb, which they roasted and ate together that evening. But in our own imagination it's hard to picture. We can hardly conceive of meat as coming from anywhere but a styrofoam tray.
Believe it or not, though, there is one place in the world where you still can see what the ancient Passover sacrifice looks like. The descendants of the Samaritans hold a yearly ceremony that has continued uninterrupted for thousands of years in Shechem, Israel.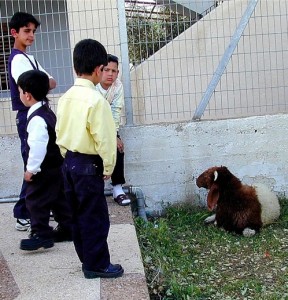 I have not been there myself, but there are some fascinating descriptions online from visitors. From what I've read in historical accounts, I'm sure that many aspects of the celebration are much like they were in the Temple of Jesus' time. So I will point you toward some links to read more.
Todd Bolen has pictures and an excellent description of the Samaritan Passover at this link.
Or you can read the news report from the Jerusalem Post.
Or watch this video, in two parts, that also describes the significance of Passover to Christians too.
As we remember Christ's death today on Good Friday, the lamb who was slain for our sins, how appropriate it is for us to ponder these scenes and appreciate the reality behind these ancient words.