The March 24, 2008 issue of Time Magazine featured a cover story called "10 Ideas that are Changing the World."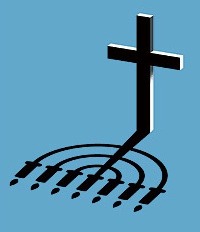 The issue highlighted 10 significant revolutions in modern understanding of reality. And on the list was Re-Judaizing Jesus. The article starts with the blurb: "Scholars are now rereading the Gospels through the eyes of a Jew: Jesus" If you'd like to read the rest, here is the link.
The article starts out with a disagreement on the Jewish context of Jesus between Rob Bell, pastor of Mars Hill Bible Church and Ben Witherington, New Testament scholar and popular blogger. People may disagree on the details, but no one believes that Jesus' Jewish setting is unimportant any more. Only a few decades ago this kind of discussion didn't exist, and now it is an important trend that is hitting the major news magazines.
Even though the article came out a few months ago, I thought you should know about it.
Lois