If you're in the Chicago area, you're invited to join me at the Kesher Forum at Willow Creek Community Church (North Shore) on Monday, April 9, 2018.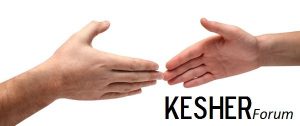 Kesher Forum
Student Center
Willow Creek Community Church – North Shore
2200 Shermer Rd
Glenview, IL 60026
Monday, April 9, 2018, 7:00-8:30 PM
.
Here's a summary of my talk:
Being There: Reading Through Jesus' Jewish Eyes

Modern Westerners have a hard time understanding the Bible. Some stories mystify us, others offend us. The distance is often not one of time but of culture. We need to bridge the gap between West and East in order to grasp the assumptions of its original audience. What big-picture ideas might we be unaware of? The gospel as Jesus preached it makes more sense when heard through first-century Jewish ears.
(My talk will be an overview of my new book, Reading the Bible with Rabbi Jesus (Baker 2018).
.
The Kesher Forum is an inter-denominational learning community for those who are interested in Jewish culture and building bridges with the Chicagoland Jewish community. The group hosts speakers on…
Jewish culture and social issues
Jesus in his Jewish context
Jewish foundations of Christianity
Jews who follow Jesus and Jews who don't
Jewish perspectives on Jewish and Christian faith