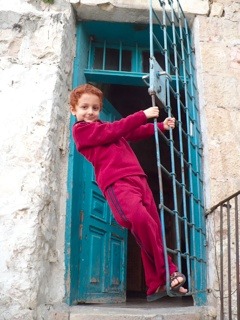 When I was in Jerusalem a few weeks ago, I paid a visit to Shevet Achim. I don't know of any ministry that more powerfully brings enemies together with the love of Christ.
Shevet Achim brings Palestinian and Iraqi children with heart defects to Israel for life-saving surgeries by a team of Jewish doctors. When families come from enemy nations and discover the compassion that Jews have for the suffering of their children, hearts are healed of hatred. (Shevet achim means "brothers dwelling together," a reference to Psalm 133.) The Christians that head up this ministry explain they do this out of obedience to Jesus, who taught his disciples that they should love their enemies.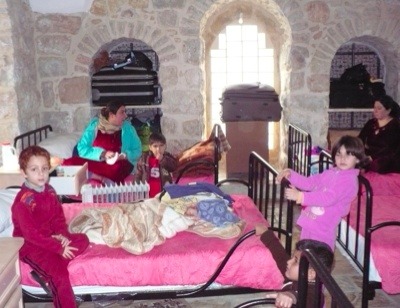 When I was there I met some of the Iraqi mothers cooking lunch and saw a couple of children that hadn't had surgery yet. They were playful and seemed well, but I was told that if they cry or over-exert themselves, they can have a "cyanotic spell" – a drop in oxygen in the blood that causes them to pass out and can cause death. The children often have bluish lips and fingertips, and the fingers can become quite clubbed.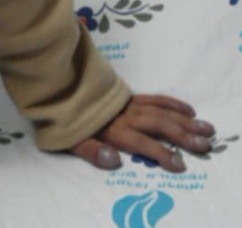 Just a few days before I visited they brought in Bahzad, a six-year-old from northern Iraq whose fingers were quite blue. He nearly died just as he arrived at the hospital, but they rushed him into emergency surgery and saved his life. Afterward his fingers and lips were quite pink, showing that his repaired heart was now amply supplying oxygen to his tissues. You can read Bahzad's remarkable story here.
Jonathan Miles, the founder and director of the ministry, told me about one day years ago when he was in Gaza. He was at a police station waiting for a family when a fearsome-looking man glared at him from across the room. The hulking man approached Jonathan and verbally assaulted him for several minutes, demanding to know why he had come to Gaza. (Jonathan later learned that he was a member of a terrorist organization, and even being recruited to be a suicide bomber.)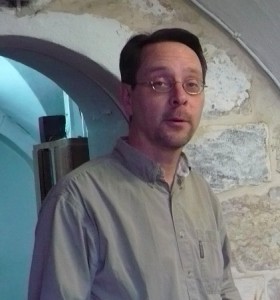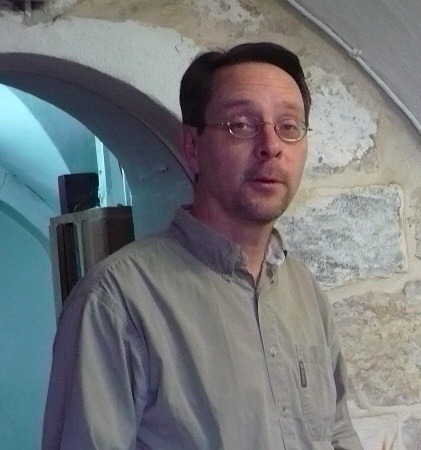 Jonathan explained his mission, that he was expecting meet the family of a child needing surgery. It was getting late though, and they hadn't yet arrived.
His questioner's hostility deflated like a balloon pricked with a pin! Eager to help, he took Jonathan from house to house in order to hunt for the family. Jonathan and he have since become friends, and the man avidly seeks to know more about Jesus.
That is the power of one obedient disciple — that by his example he could reach a would-be murderer, and cause him to consider following Christ.