If you've read my article about prayers of blessing, you know about the habit of blessing the Lord at all times, or giving thanks in all circumstances. Here's a hilarious story about appreciating what you have…
It Could Be Worse!
A poor Jewish peasant had come to the end of his rope, so he went to his rabbi for advice.
"Rabbi!" he cried, "Things are in a bad way with me, and are getting worse all the time! We are so poor, that my wife, six children, in laws, five grandchildren and I all have to live in a one room hut. We get in each others' way all the time. Our nerves are frayed and we quarrel all the time. My home is a hell and I'd sooner die than continue living this way!"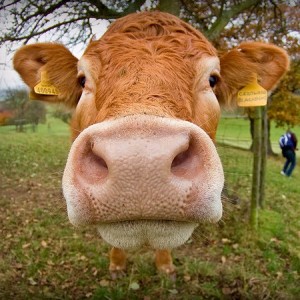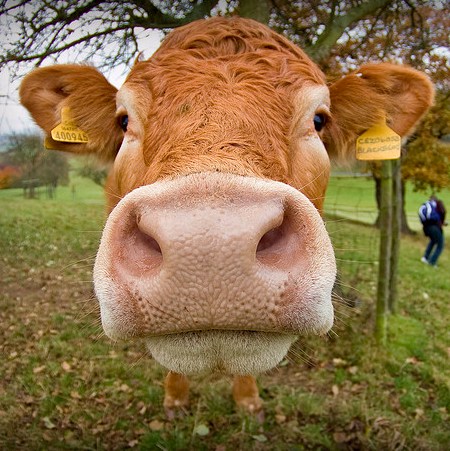 The rabbi pondered the matter gravely. "My son," he said, "promise to do as I tell you and your condition will improve."
"I promise, Rabbi," answered the troubled man. "I'll do anything you say."
"Tell me, what animals do you own?"
"I have a cow, a goat and some chickens."
"Go home now and take the cow into your house to live with you, and God will help you."
The peasant was dumbfounded, but since he trusted the rabbi, he went home and brought the cow into his house.
The following day the poor man returned to the rabbi and cried, "Rabbi, what misfortune have you brought upon me! I did as you told me and brought the cow into the house and now what have I got? Things are worse than ever! My life is a perfect hell – the house is turned into a barn! Save me, Rabbi!"
"My son" replied the rabbi, "go home and bring the goat into your house to live with you. God will help you!"
The poor man went home and brought the goat into the house. It was not long before he again came running to the rabbi.
"Rabbi!" he wailed. "Help me, save me! The goat is smashing everything in the house – she's turning my life into a nightmare."
"Go home," said the rabbi gently, "and bring the chickens into your house. God will help you!"
The poor man returned to his house and brought in the chickens. But it wasn't long before he again came to the rabbi, lamenting, "What a misfortune you've brought upon my head, Rabbi! How can you expect human beings to live side by side with animals?"
"You're right – a hundred times right!" agreed the rabbi. "Go straight home and take the animals out of your house!" The unfortunate man hastened home and took the animals out of his house.
Not a day had passed before he came running again to the rabbi. "Rabbi!" cried the peasant, his face beaming, "With all the animals out, the house is so quiet, so roomy and so clean! What a pleasure! My house is a treat. Thank you, Rabbi – you have made my life sweet."
~~~~
(Image from publicenergy.)