(UPDATED 10/3/12 – See new links at bottom.)  If you've been reading the news lately, there's no way you can miss the latest media craze about "Jesus' Wife." It's based on the wording of a papyrus fragment that was found in Egypt that is thought to date to about 400 AD, if it is not a forgery. I'm sure Dan Brown is already working this into his next sequel to the DaVinci Code.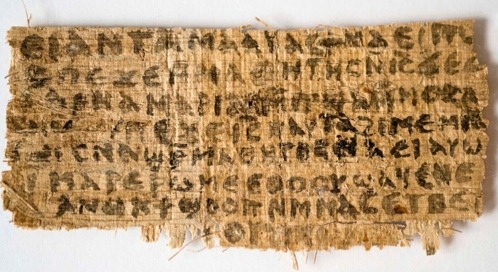 In the blogs that I read, some good scholars have weighed in. Rather than summarizing their words, I thought I'd point you to some links to learn more:
– At Jerusalem Perspective, scholar David Bivin has a very good article "Was Jesus a Confirmed Bachelor?" He points out that even though Jewish men typically married around 20, rabbinic disciples often put it off until later because of their intensive religious study. Jesus' singleness actually fits in well with what is known of first-century Jewish rabbis.
– John Dickson, a religion reporter for ABC, explains here how scholars determine whether texts are historically useful or not. And how the media re-spins whatever they say for the sake of a headline.
– New Testament scholar Ben Witherington points out how the wording of the papyrus fragment smells a lot the fantastic tales that Gnostics in Egypt used to weave about Jesus. Their desire to "re-imagine" Jesus actually came from their rejection of his earthly (Jewish) reality. Here's a quote from his article:
…"The Gnostics were not really interested in the Jesus of history, the pre-Easter Jesus. Their writings again and again focus on the exalted Jesus, the post-Easter Jesus and his esoteric teachings post-mortem. …Gnosticism arose out of a Gentile ethos, not a Jewish one and indeed many Gnostic texts are profoundly anti-Semitic, not to mention anti the God of the OT and the whole theology of creation found in the OT."
– But a growing number of scholars are becoming convinced that the fragment is a forgery based on texts lifted from The Gospel of Thomas, another Egyptian Gnostic text full of the speculations that Ben Witherington talks about. ** Here's the latest report (10/2) from Mark Goodacre. He notes a very good overview of the latest research by Alin Suciu as well as this video by Christian Askeland about how the writing in the fragment looks as if it's a forgery. I thought it was very informative.