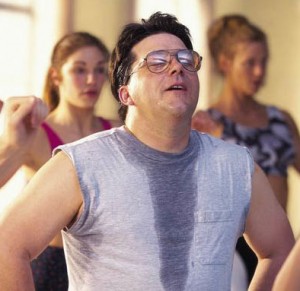 Today is the first day of 2021, and every one of us prays that by that we will  be done with Covid and back to normal. Some may even be so energized that they are making New Year's resolutions. We're full of fresh determination to be more thrifty organized, slim and buff and free of covid.
Everyone  does this, but in about a month or so, the glow will fade. You'll realize that change is harder than you think. You're trying to become a morning riser, but the nightowl in you refuses to change. You know you need to be more organized, but your "messie" nature is deeply ingrained.
As tough as personal habits are to change, our moral habits can be even tougher. Some of us struggle with anger, jealousy or lust, and it's often by no fault of our own. We may come from an alcoholic or abusive family. Our hormones, our genetics, and our upbringing can stack the cards against us.
How does God look on our struggles with temptation? The rabbis told an interesting parable about this called "The Lame and the Blind Watchmen." The sages said,
To what may this be compared? To a human king who owned a beautiful orchard which contained splendid figs. Now he appointed two watchmen, one lame and the other blind.
One day the lame man said to the blind man, "I see beautiful figs in the orchard. Put me on your shoulders so that we can pick and eat them." So the lame man got on the shoulders of the blind man and they gathered the figs and ate them.
Some time later, the king who owned the orchard came and asked them, "Where are those beautiful figs?" The lame man replied, "Do I have feet to walk with?" The blind man replied, "Do I have eyes to see with?"
What did the owner do? He placed the lame man upon the blind man and judged them together. So the Holy One will bring the soul, replace it in the body and judge them together. (B. Talmud, Sanhedrin 91a-b)
This parable yields an elegant answer to the question of how God deals with our individual temptations. Each of the two disabled men represent part of a person. The lame man is the person's will and the blind man is the flesh. Neither part is capable of sinning on its own — both act together in order to do anything.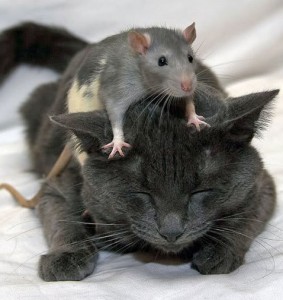 When God looks at us, he sees us as a whole. He knows that we are a combination of factors including family history, mental make-up and religious upbringing. Both our backgrounds and our wills are working together to influence our actions. In God's eyes, we're responsible for what we've done with what we've been given. God knows where we've come from, and why certain sins are particularly difficult for us to resist.
Jesus' parables concur with this too. He tells about servants who are given talents of silver to invest, but one received ten talents, but the others five or only one. They were judged on what they had to work with.
Knowing this still doesn't entirely let us off the hook, however. If you realize that you have a background or personality type that draws you toward a certain sin (like an abusive background or angry streak) you should be all the more determined to avoid what you'd do impulsively. You can't plead innocence and give up. You're capable of overcoming your weaknesses, at least to a point.
On the other hand, the parable of the watchmen reminds us that we should be careful to not to condemn each other, because we can't know all of a person's struggles or life history. Two people may act similarly, but one may have triumphed over great temptations, and the other not using their many gifts. Only God knows where we've come from, and only God is fit to judge.