Shalom everyone –
I just wanted to share a brief update with you. I'm currently in Israel working on research for the next book. I'm spending a total of about seven weeks here and will be home in Michigan in mid-March.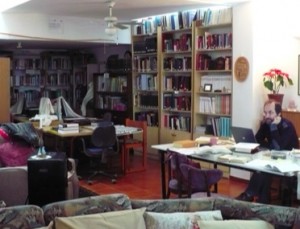 I'm staying just outside Jerusalem at the Home for Bible Translators. This is a ministry that brings mother-tongue translators to Israel to teach them about the land, language and Jewish culture of the Bible. When classes aren't in session, they have room for visiting scholars.
I've been here working on research and brainstorming for my next book, which will be a follow-up to Sitting at the Feet of Rabbi Jesus. It's tentatively called Walking in the Dust of Rabbi Jesus. While Sitting at the Feet was a general introduction to the Jewish cultural context, Walking in the Dust will be more specifically about Jesus' words in light of Jewish thought in his day. It will ask, what does it mean to be a disciple in light of Jesus' Jewish teachings?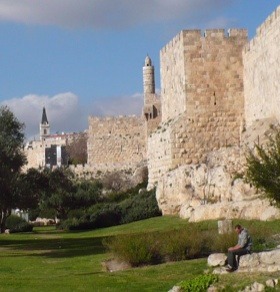 I've been enjoying my time here greatly – I've had some conversations with the scholars here, many of whom have a lifetime of stories to share about the cultural context. Also, the Home for Bible Translators has an extensive library that is very relevant to my book. And I'm absorbing the sights and sounds of the land, to add some color and flavor to the writing.
I'll be traveling home soon. I appreciate your prayers for my travels and as I begin to dig into the writing.
Blessings –
Lois
PS: I found a perfect illustration of what being in Israel does for your Bible reading. My friend Keith Blystra, a graduate student at Jerusalem University College, still uses the pocket-size Bible that he was issued on his first study trip to Israel, but now it's bound in duct tape, three times thicker with all his notes and illustrations.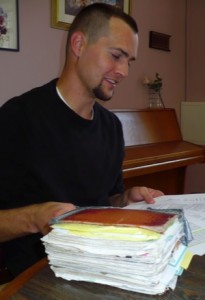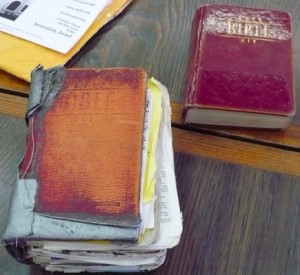 .