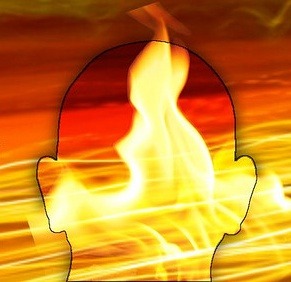 Last weekend Christians celebrated Pentecost, recalling the account in Acts 2 where the disciples heard a wind and saw tongues of fire that appeared above each others' heads. They were filled with the Holy Spirit and suddenly able to praise God in other languages. Peter then shared the Gospel with 3000 people who were baptized that day.
Many read Acts 2 assuming that the disciples were in the upper room when this happened. I used to imagine them cowering behind locked doors, trembling as they prayed together and waited in Jerusalem, according to their rabbi's command.
But, Pentecost, or Shavuot, is one of the three major festivals which required their attendance in the Temple. At nine in the morning, they would have been gathered along with the crowds of Jews from every country who had come to the feast. So the Temple was filled with a sound of a mighty rushing wind, and the vision of tongues resting on them took place in front of thousands of other people.
Here in the Temple (and not in an upper room) Peter could speak to the multitudes of Jewish pilgrims about Jesus. To the south of the Temple stairs there are several dozen of ceremonial baths where new believers could be baptized. Next time you visit Jerusalem, you can stand on very steps where God's Spirit was poured out on the early church.
Why on Shavuot?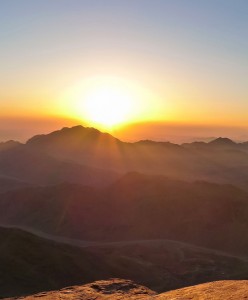 The feast of Shavuot is a harvest festival that also commemorated the giving of the covenant on Mount Sinai. On that mountain, God came down in fire and gave his ten commandments and established his covenant with his people (Exodus 19 – 20). God used that incredibly important experience in Israel's life to begin his relationship with them, and he replays it here. It fits in perfectly with what God said he would do for his people in the future:
"The time is coming," declares the LORD, "when I will make a new covenant with the house of Israel and with the house of Judah.
"I will put my law in their minds and write it on their hearts. I will be their God, and they will be my people. No longer will a man teach his neighbor, or a man his brother, saying, 'Know the LORD,' because they will all know me, from the least of them to the greatest," declares the LORD. "For I will forgive their wickedness and will remember their sins no more."  (Jeremiah 31:31, 33-34)
On Shavuot of this important year, God poured out his Spirit as part of his New Covenant. Why? Because the only way to become part of the new covenant is through faith in God through Christ.
This Holy Spirit entered the believers' hearts to guide, convict, correct, give wisdom and enable them to live the way God wanted them to, just as his Torah (Law, or Instruction) did in the first covenant. And all of those who are a part of this new covenant know the Lord, from the least to the greatest.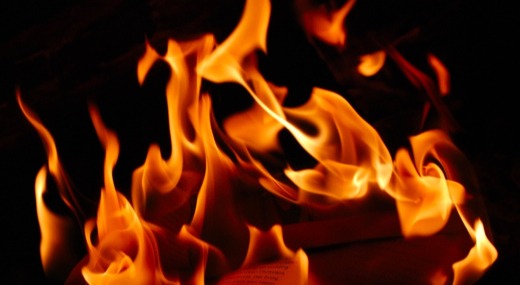 ~~~
(Photos:  departingyyz, tenchi042, rachelfordjames)