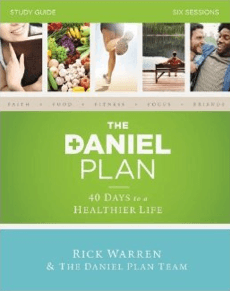 Have you seen the news for the latest breakthrough weight-loss program, The Daniel Plan, by Rick Warren? It's a 40-day plan (like his other books) to help individuals and church groups take off the flab and get in shape.
Like other Bible-based diet plans, it's built on the story in the first chapter in Daniel. Daniel and his three friends were training to become a part of the king's court, but being Jewish they didn't want to partake of the unkosher fare of the royal table. So he proposed that they only eat vegetables and water for 10 days, after which time the officials said they looked better than everyone else!
In our weight-obsessed world, we resonate with this story of victorious dieting. But can I let you in on a little secret?
Daniel's diet plan actually made them fat.
You may not catch this in the NIV translation, which says that after ten days they were "better nourished than any of the young men who ate the royal food" (Daniel 1:15). But the Hebrew word that is used where you see "better nourished" is actually bari, which means "fat."  The more literal ESV spells this out, that Daniel and his friends had become "…fatter in flesh than all the youths who ate the king's food." They hadn't lost weight, they had gained it on his diet plan!
The word "bari" is used other places where it obviously refers to being fat. In God's rebuke of the priest Eli in 1 Sam 2:29, he says:
Why do you scorn my sacrifice and offering that I prescribed for my dwelling? Why do you honor your sons more than me by fattening (bari) yourselves on the choice parts of every offering made by my people Israel?
Eli's sons were taking their priestly portions before the fat was boiled off the meat, and were gaining weight because of it.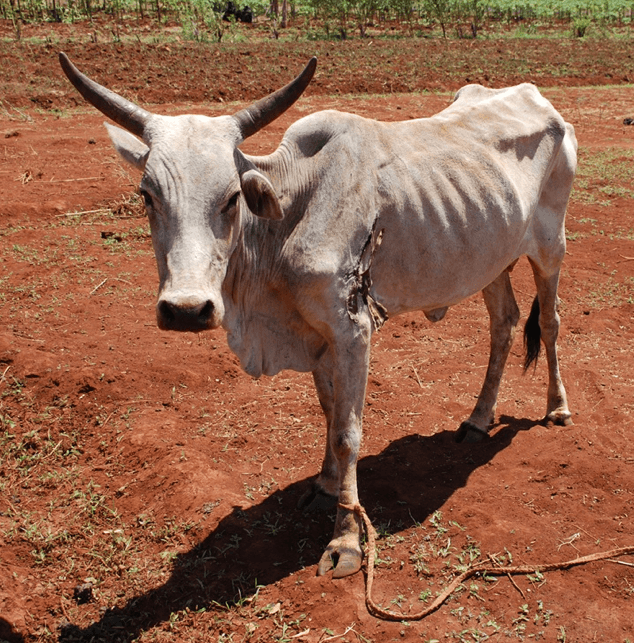 Another place where bari is used is in describing the seven cows in Pharaoh's dream that represented the seven good years — they were "beautiful and fat (bari)." The seven cows of the seven famine years were "ugly and gaunt" (Genesis 41:26).
Did you catch that? The ugly cows are the gaunt ones. That's actually a clue to Daniel's story too. A person wanted to weigh more, not less in biblical times. It was only too common for people to be bony and malnourished — hunger was a common occurrence. Being well-fed was a sign of good health.
A Ugandan friend of mine said that this is true where he comes from too. It's a compliment to tell a friend, "You're looking fat!" When a person is ill, has had a bad harvest, or is mourning, they lose weight and look haggard and gaunt – and no one wants to look that way.
What's going on in Daniel's story is that a small miracle was occurring, because normally a diet of only vegetables left a person thin and weak. God honored their faithfulness to Jewish dietary law and avoidance of meat sacrificed to idols so that they put on weight instead. It's reminiscent of the later story where Daniel and his friends were thrown into the furnace because they refused to bow to the idol, and they emerged unscathed when the guards perished from the heat.
Which foods are the best?
You might be surprised about what foods are called "the best" in the Scriptures. In Isaiah 25:6 it says,
On this mountain the LORD Almighty will prepare a feast of rich food for all peoples, a banquet of aged wine — the best of meats and the finest of wines.
Here, "rich food" is shemanim – meaning "fatness," literally "oils." The "best of meats" is likely meat well marbled with fat, or served with marrow. The RSV actually renders this line, "a feast of fat things, a feast of wine on the lees, of fat things full of marrow, of wine on the lees."
Fat things full of marrow! Hardly a weight loss plan.
I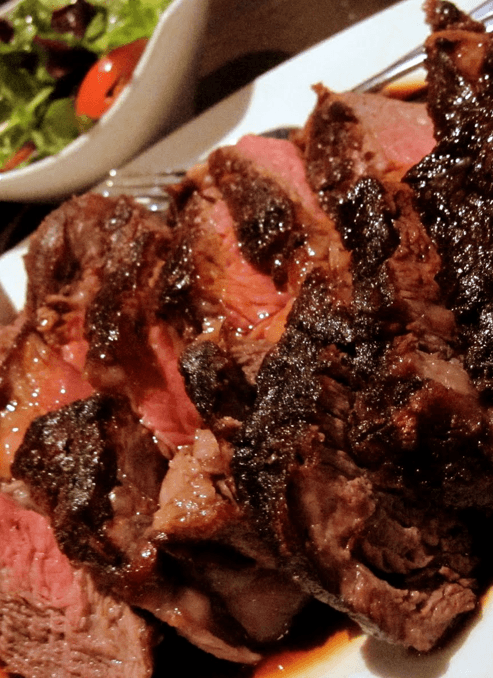 n Psalm 63:5, it goes even further. David praises God by saying that his soul will be "satisfied as with the richest of foods." In Hebrew, the "richest of foods" is literally "suet and fat"!
Can you imagine suet being called the "best" food? When the Bible speaks of food as the "best," it isn't likely referring to some health benefit, but that it was the most appealing to people. Fatty foods must have been especially tempting when you barely had enough calories to get through each day. This is why the fat of a sacrifice was offered to God. It was the portion that was considered the best of the best.
This is also why the Bible actually uses imagery of fattening foods to describe our final heavenly banquet, because these have been such rare, mouth-watering treats down through the ages. Nowadays we have such easy access to rich food that we've made ourselves sick with obesity.
Reading the Bible Upside Down and Backwards
My main point here is not to tell you to eat more fattening foods, but to point out that you shouldn't hunt through the diets of biblical people to find a weight-loss plan. Why? Because the biblical world, like the most of the world throughout history, struggled against hunger, not flab.
To search the Bible for secrets for slimming down is to read it upside down and backwards of what the text is actually saying.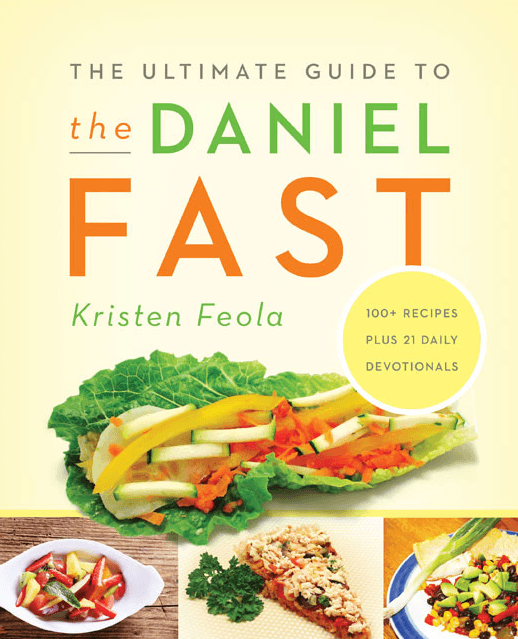 Of course God wants us to be healthy, and would be pleased if some of us took off a few excess pounds. But it's important to not to ignore what Daniel's story actually meant originally, and extract lessons that it never intended to teach.
One thing that Daniel's story can do is to give us some perspective on how good we have it. It reminds us to be thankful for all the foods we eat today that graced only a king's table in biblical times, that are still rare for many in the world even today.
~~~~~
Note: The word for "vegetables" in Daniel 1:12 and 1:16 isn't yaraq, which means "green plants and herbs" as in "Better a meal of vegetables (yaraq) where there is love than a fattened calf with hatred." (Prov.15:17) Rather it is zero'im, which means seeds. The JPS translates the word as "legumes," and the KJV uses "pulse," which means beans/lentils/seeds. Beans and lentils have more protein than carrot sticks and broccoli. Then it may not have been quite so shocking that Daniel and his friends bulked up as much as their friends who feasted with the king.