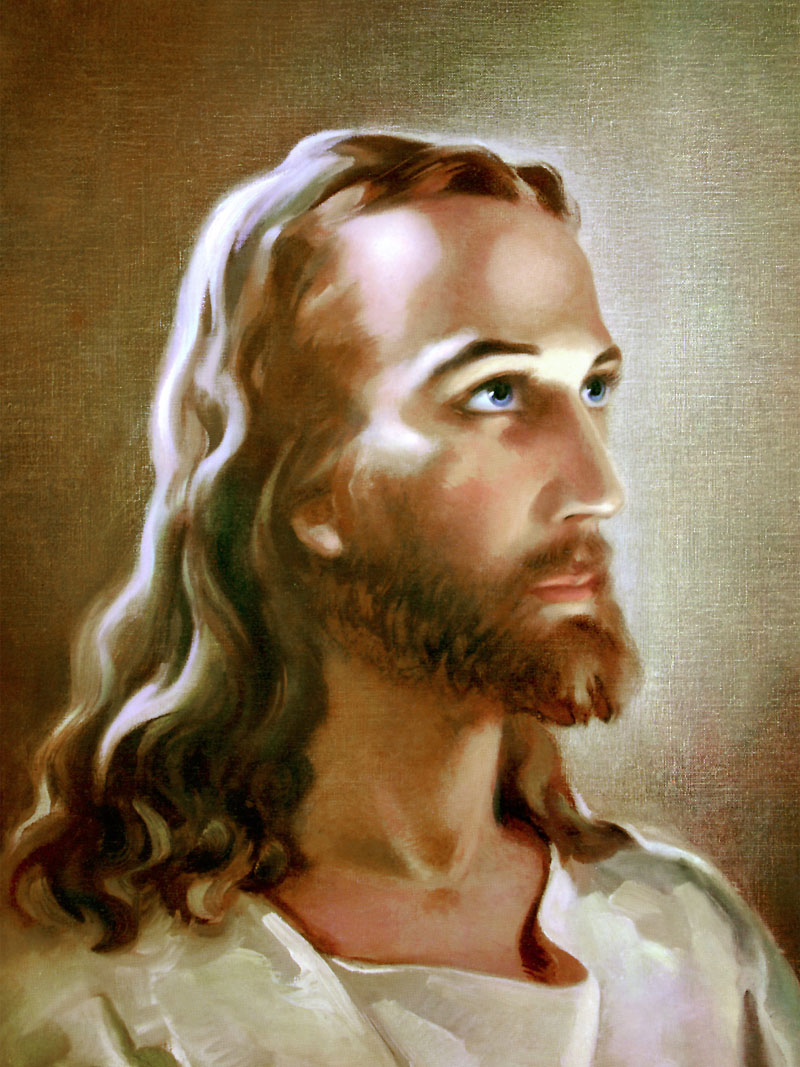 If you've ever heard me speak, you know that I usually start with the famous painting by Warner Sallman of called "The Head of Christ" that has hung in my family's home since the 1950's.
As much as I've loved this image of Jesus, I joke around about the fact that with his blue eyes and fair skin he looks almost as Scandinavian as I am, and wonder if he maybe went to the same salon that I did for his blond highlights.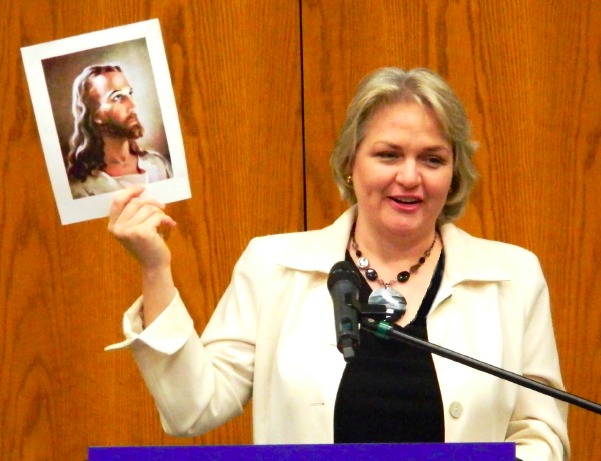 I go on to point out that it's not really that surprising that Caucasians have portrayed him as white, because as the gospel has gone out to the world, people have represented him in ways that are familiar to them. In paintings in South America he tends to look Latino, and in China, he looks Asian. But then I invite my audience to ask what Jesus was like in his own native Middle Eastern culture and context.
Well, the joke was on me today, because today I was speaking in a Swedish Covenant church where they prominently display a real chalk sketch of Jesus by Warner Sallman (worth a lot of $$, actually) that he drew for them after his world-famous painting of Jesus was published. Apparently he was a member of the Covenant denomination and he made this sketch when he was visiting this church. Sallman's own family background was Swedish/Finnish – are you surprised?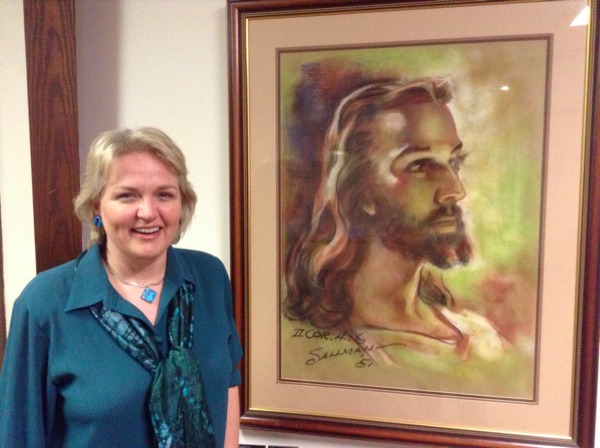 (PS – To his credit, in Sallman's chalk sketch at the church Jesus' eyes were definitely brown. I checked close up. I believe that when he published the painting there were complaints about them – maybe he decided to change their color later.)