Studying the biblical world view is one of my main fascinations. Everyday I ask, what did the Bible's teachings mean to the people who first heard them?
Could twenty centuries of time and cultural change obscure some of its passages? The answer, to me, is an obvious "yes." But at first I found this idea worrisome. Shouldn't the Bible's message be universally understandable? Why would God tuck his revelation away in an obscure corner of the ancient world, so that later it wouldn't make sense to people?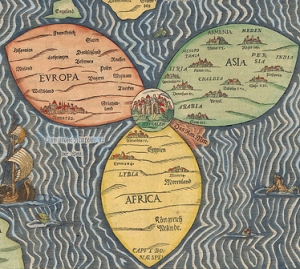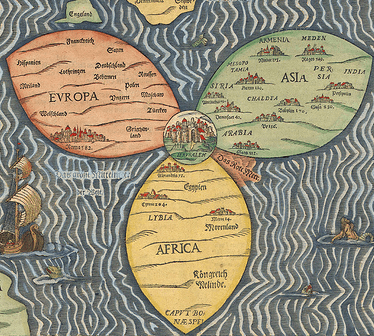 I found a fascinating answer to this question in Meaning Across Cultures, by Eugene Nida, a well-known figure in the world of Bible translation (Orbis, 1981). After a long career of translation projects around the globe, he concludes,
In a sense, the Bible is the most translatable religious book that has ever been written, for it comes from a particular time and place (the western end of the Fertile Crescent) through which passed more cultural patterns and out from which radiated more distinctive features and values than any other place in the history of the world. If one were to make a comparison of the culture traits of the Bible with those of all the existing cultures of today, … one would find that in certain respects the Bible is surprisingly closer to many of them than to the technological culture of the western world. It is this "western" culture that is the aberrant one in the world. And it is precisely in the western world, and in the growing number of persons in other parts of the world, that the Scriptures have seemingly the least ready acceptance.
Fascinating thought, isn't it? That God did indeed put Israel at the crossroad of the world, so that the Scriptures have made great sense to people throughout history. It's us modern Christians who struggle the most to grasp the biblical message.
If you think about it, many people throughout history and around the world have lived in large families, eeked out an existence by farming, and lived in the shadow of slavery, foreign oppression and war. In many traditional cultures, daily living has revolved around rituals of worship, and a child's education has centered on learning stories of faith. With our individualism, secularism, materialism, and biblical illiteracy, we in the Western world are the ones who have moved farthest away from Jesus' world. Could it be that we are the ones who have the most to learn?