(As I was writing my latest book, Walking in the Dust of Rabbi Jesus, I found an endless amount of fascinating material that I just couldn't include. This blog is the perfect place to share some of the extras.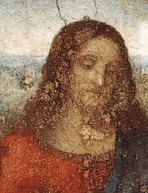 In coming months I'll post more. See this link to read chapters 1-3 for free.)
Walking in the Dust starts by describing the restoration of Leonardo Da Vinci's Last Supper as a metaphor for my goal of brushing away the dust of the ages to see Jesus in his world.
If you're curious, here's the face of Da Vinci's Jesus before restoration…
And here it is afterward.
For more pictures and details about how this iconic work was repaired, see "Leonardo, the Last Supper."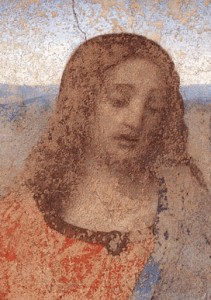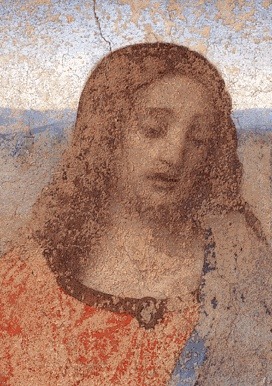 Here's an interesting set of lectures about the process of restoration. Bruce Okkema also wrote a good article about the history of the mural called "Has Da Vinci Painted our Picture of Jesus?"
In Walking in the Dust, I also talk about how da Vinci's masterwork "repaints" Jesus' setting by being culturally wrong in every detail. Dwight Pryor of the Center for Judaic-Christian Studies wrote an excellent article about this called, "The Last Supper – Not Exactly."
The Jesus of the People: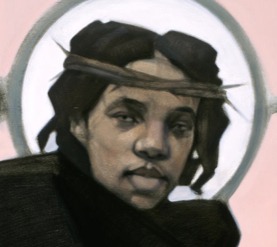 Another painting I mentioned was "The Jesus of the People," which won a contest in 2000 for being the image of Christ for the next millennium. The artist's goal was to portray Christ in universal terms, and you can see blackness and femininity. What's missing, of course, is his Jewishness.
Of course the Jesus I grew up with was hardly more authentic. This was the blue-eyed Jesus painted by Warner Sallman in 1940. He's the one who is still comfortably familiar to me. His picture hangs on the wall of my parents' home even today.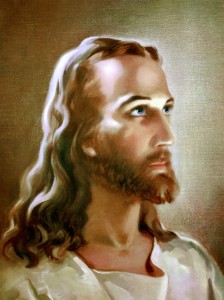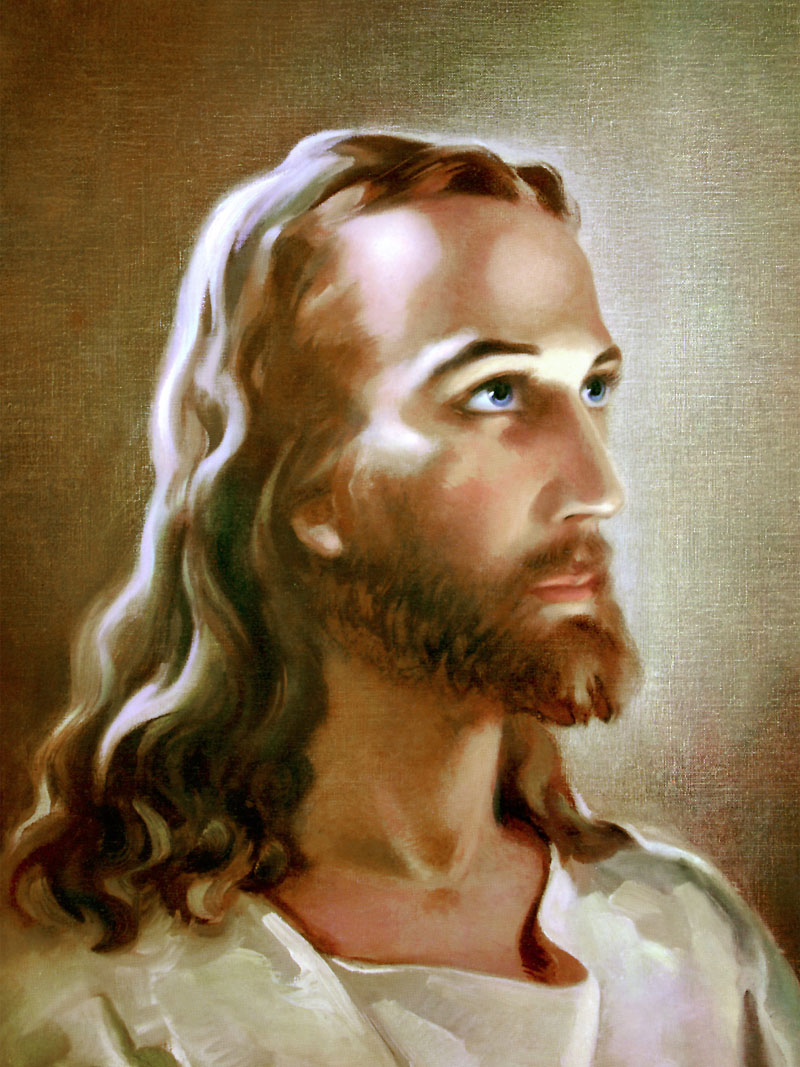 As I said in the chapter, every culture tends to portray Jesus in its own terms, in order to understand him and relate to him. As the Gospel has gone throughout the world, it's only reasonable. The challenge is to set aside one's own context and follow Jesus into his.