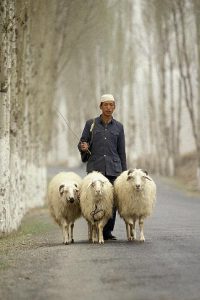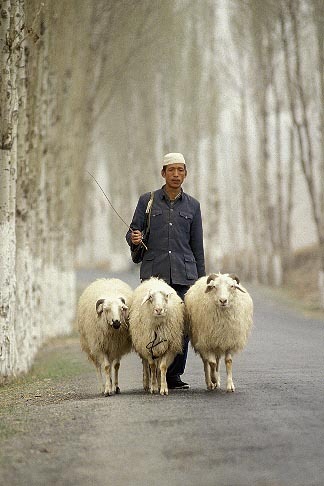 "In many countries, sheep spend their lives in fenced-in pastures where they spend their time grazing and milling about.
In Israel, however, where grass has difficulty growing in the arid soil, sheep must know their shepherd, following him obediently from pasture to pasture.
There, shepherding is a much more active task. Some sheep come running as soon as their shepherd calls, but some struggle to obey his lead, going astray whenever temptation strikes. It takes a lot more energy to follow a wandering shepherd than to be cooped up in a pen.
…We are called to be disciples of a Rabbi who is always on the move, one who wants us to go with him, making disciples to the ends of the earth. We need to learn how to recognize his voice, to go where he wants us to go, and to serve and imitate him so that we can share his good news with the world." (From Sitting at the Feet of Rabbi Jesus, 64-65, edited)
If you want to get a sense of what this commitment might look like, check out this video of a shepherd leading his flock through downtown Amman, Jordan.
How good of a sheep are you?