If you're in the Chicago area on Monday evening, May 4th, I'm going to be speaking to the Kesher Forum at Willow Creek North, 315 Waukegan Road, Northfield, IL.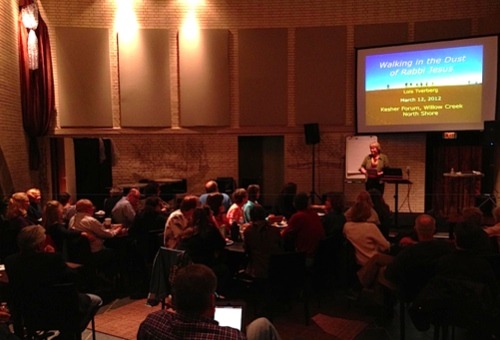 My presentation will be called, "Jesus' Bold Messianic Claims." Here's the description:
People often assume that the historical Jesus was a humble rabbi who made no pretense to be the exalted Christ that the Gentile church believed him to be. Upon closer examination, however, scholars are finding just the opposite. Jesus often made startling Messianic claims in a very Jewish way. Some of his "hints" are so cloaked in Jewish cultural expression that Gentiles read right past them.
I hope that you can join us! For more information on the venue and on Kesher Forum, see this link.
Lindsey Conference, Jerusalem, Israel
The talk that I'll give in Chicago will be related to one I'm giving at a conference in Jerusalem, Israel, May 29-June 2 at Narkis Church.
The conference will be on the life and work of Robert Lindsey, the founder of a group of Christian and Jewish scholars who have deeply influenced my writing about Jesus in his context. I never met Lindsey, but a mentor of mine, David Bivin, was one of his closest students.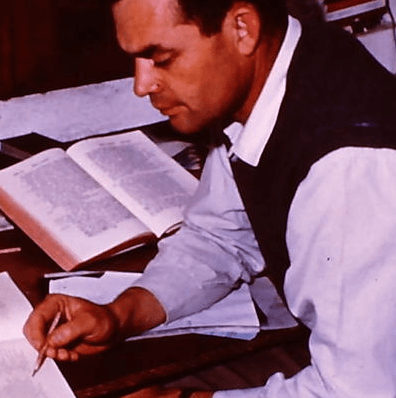 One of the most critical things I learned from Bivin was about how Jesus often made powerful claims to be the Messiah by alluding to prophecies and applying them to himself.
Lindsey had discovered many of these claims, and they challenged the notion that the historical, Jewish Jesus saw himself merely as a humble rabbinic teacher. I'll be speaking about this at the conference. I'll also be writing about this topic in my next book, Reading the Bible with Rabbi Jesus.
If you can't join us, presentations will be recorded and available online. More information is available on my event page and at the conference page on the Narkis site.