January is a time for fresh beginnings. So many of us like to start afresh in our Bibles and turn back to Genesis again. But what if, as we read the scriptures this year, we decided to mentally put ourselves in the shoes (or sandals) of Abraham and Sarah? How might the creation story sound to them?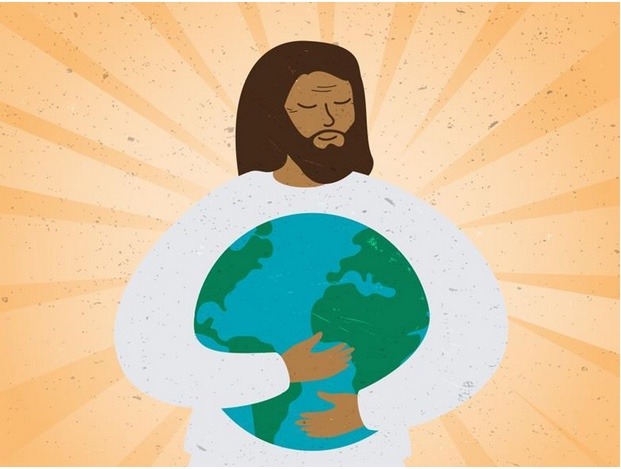 You'd be surprised at how utterly unique Genesis was compared to other creation stories that Abraham might have known. Most origin myths featured the tumultuous relationships of human-like gods and goddesses; their stormy love affairs, violent arguments and bloody battles for supremacy.
Abraham might have been aware of a creation epic that featured the god Marduk slaying his own great-grandmother, Tiamat, and then hacking apart her corpse to form the sky, the earth and the sea. Hardly a bedtime story to read to your children!
In contrast, the Genesis account is sparse in detail, yet awesome in grandeur and profound simplicity. One infinite, supreme God simply speaks creation into existence. In comparison to the blood-soaked divine battles of surrounding cultures, the creation epic in Genesis is 'demythologised', revealing that what people thought were gods were merely created things.
The sun and moon are not deities, they are just the "greater light" and "lesser light" that rule over day and night (Genesis 1:16). The terrifying leviathan is not a primordial monster, but just an animal that swims in the sea (Genesis 1:21). Genesis proclaims the supremacy of God by negating the dominant mythology of the Ancient Near East (ANE). The pantheon of awe-inspiring 'gods' are mere objects and animals created by the one true creator God, and fashioned according to his desires.
Abraham might have been surprised (as we, too, may be) that in Genesis, there is no attempt to answer the question of where God himself came from. Ancient creation epics always included the origin story of the gods themselves. But from the very first sentence of Genesis, the eternal existence and reality of God is simply assumed.
This is a pattern that we see throughout the Bible; that, in his infinite majesty, God simply does not feel the need to answer every question that humans have. He allows no images of himself to be fashioned (Exodus 20:4) and he doesn't respond to Job's long list of queries (Job 38). He is beyond human imagining and reveals himself only in his own time and way.
~~~~~
This is an excerpt from the "Decoding the Bible" column that I wrote for Premier Christianity magazine this month. Read the rest at this link.
I timed it for this month because The Bible Project decided to read through the Torah in 2022, which started in January with Genesis. I have highly recommended their videos before. They have a new app that is really nice for joining into their reading program. You're welcome to join them!
My other website, the En-Gedi Resource Center, has an abundance of articles on Genesis, and is currently featuring one each week. Read them all there or follow En-Gedi or ORJ on Facebook or Twitter to see them as I share them.