An updated version of the New International Version (NIV) has come out this year, and of course, controversy abounds. Few issues stir up evangelical Christian passions more than Bible translation.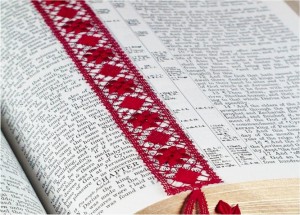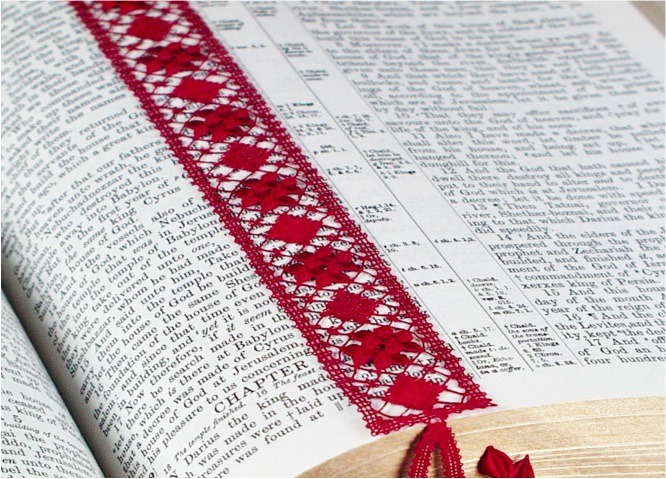 Knowing the reverence that Jews have for the Text, I was curious what opinion they'd have. What translation do they consider authoritative? What kind of debates have they gone through? You'd think they'd have a strong opinion about such a holy text.
The Scriptures that they call their Bible are comprised of the same books as in the Protestant Old Testament. They often refer to it as the Tanakh, an acronym that comes from the three sections: the Torah, the Neviim (Prophets) and the Ketuvim (Writings). Jesus used similar divisions in Luke 24:44.
Considering this question led me to a surprising observation. As much debate as I've heard among Jews, the one thing I've never encountered is an argument over which English Bible translation is the most authoritative. You simply never hear discussions analogous to the "KJV Only" controversy.
For quite a while, I scratched my head over why this might be. Then I noticed something that showed that they take a completely different approach. Often when I've heard a rabbi discussing a Scripture text in a sermon, he'll quote the line in Hebrew, and then follow with a rough equivalent of his own in English before expounding on the text.
When I first heard this, I was shocked – how dare he translate the Bible himself! Why doesn't he choose an authoritative English translation, and then follow its wording?
The reason why is that Jews, historically, have studied the Bible in its original language. The public reading of the Hebrew Scriptures forms a large part of the synagogue service every week. When a rabbi quotes a line and translates it himself, his expectation seems to be that his listeners know enough Hebrew to check his wording on their own. The rabbi's translation isn't holy or authoritative. It's just an approximation, a help to those who don't know the language. Of course not everybody is fluent, but many people know the most significant words. Orthodox Jewish children start Hebrew school very young, and all the prayers are in Hebrew (at least in Orthodox and Conservative synagogues).
In Judaism, English translations like the KJV or NIV don't inspire the reverence (or controversy) that we have in Christianity, because everyone knows that God's words were not revealed in English. They don't make the mistake Professor Higgins did in My Fair Lady, when he extolled the virtues of proper English to Eliza Dolittle by saying, "Remember, you're a human with a soul and the divine gift of articulate speech. Your native language is the language of Shakespeare and Milton and the Bible!"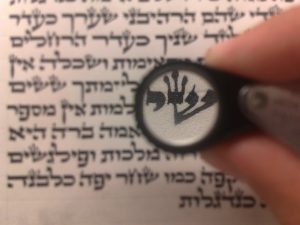 The Jewish approach to the Scriptures reveres the original Hebrew text, because they know how difficult it is to render the Bible's deepest meaning in another language. One ancient rabbinic comment was: "He who translates literally is a liar, and he who translates liberally is a blasphemer." It's extremely difficult to translate any text without distorting it, because Hebrew (as well as all languages) contains idioms and shades of meaning that don't transfer well into other tongues.
Of course our Christian tradition is to rely on translations. As we've taken the Gospel to the world, it's not unreasonable that we've left the language work to experts. We've emphasized making the Bible accessible in our native tongue, rather than asking hearers to learn Hebrew and Greek. It's a wonderful gift to be excused from years of language study before being able to meditate on God's Word. Many of us (especially monolingual Americans, like me) can hardly imagine being asked to learn another language.
One thing we should realize, though, is that our favorite English Bible version did not float down from heaven on a cloud. It's the product of much scholarly effort, and many decisions by fallible (but prayerful) human beings. Many feel that the best way to study the Bible is to read it all alone, without any flawed human input. But if you're reading a major English translation, you're actually gleaning from the efforts of hundreds of interpreters who have worked together to render the Bible in a way you'll understand.
If you're really curious to dig deeper, the answer is to start studying the biblical languages, as Jews have done over the ages, so that you can encounter God's Word for yourself.
~~~~~
Also of interest:

Speaking is Painting: Why No Bible Translation Can be Perfect
For more on how translators decide to render the Bible's Hebrew words in English, see my ebook, 5 Hebrew Words that Every Christian Should Know.
*Two of the most widely read English translations of the Tanakh are by the Jewish Publication Society (JPS), and by Artscroll (Mesorah).