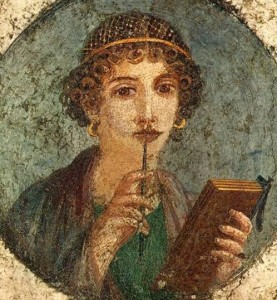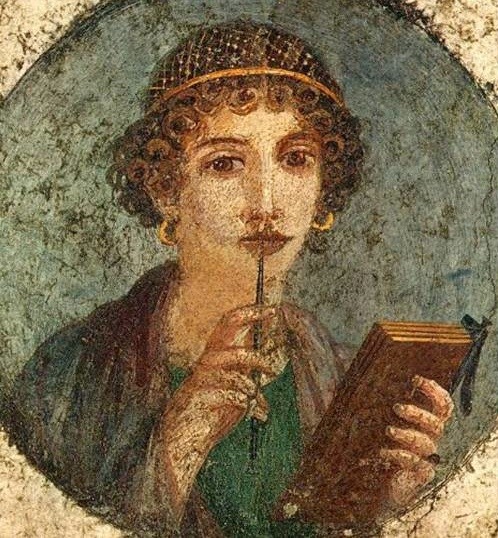 Women have always cheered at the story of Mary of Bethany in Luke 10:38-42. Mary wanted to sit and learn from Jesus, in spite of Martha's bossy reminders that a long list of chores had her name on them. Despite Martha's protests, Jesus took her side.
I've written before about how Jewish culture sheds light on this story. The text says that Mary "sat at the Lord's feet," which was an idiom that referred to studying with a rabbi as a disciple.  In Acts 22:3, Paul uses this same expression to boast of his advanced rabbinic education "at the feet of Gamaliel." The idea here is not that Mary chose the floor to show her utter subservience. It's that she had boldly included herself in Jesus' innermost circle of disciples, at least for that evening.
Recently I discovered that Jesus' Jewish context can unlock more of his words in this passage. I've been studying verse 42. The odd wording has always puzzled translators. Literally, it reads,
"Mary indeed the good portion (agathen merida) has chosen, which will not be taken from her."
Typically, English versions will smooth out this line by saying that Mary has "chosen what's better." Of course her piety was better than Martha's distracted worrying. But something more interesting is going on. The Greek text doesn't simply say that Mary made a "better choice." It says, literally, that she had chosen the "good portion" (agathen merida). The phrase Jesus uses here is specifically used in Jewish circles about the goodness of Torah study.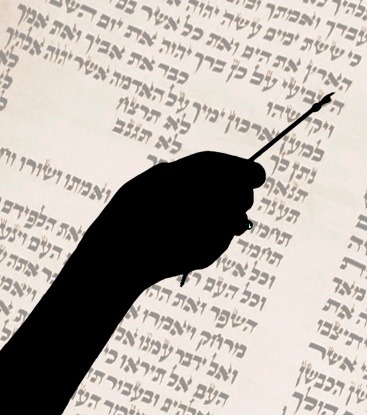 The Greek word merida is likely "helek" in Hebrew. It means "portion," "part," "share," or "lot," and often refers to a share of inheritance, or one's lot in life, metaphorically.
The word comes up in Jewish writings in a context very similar to this one. When groups gather to study, it's traditional to pray beforehand: "ten helkenu b'toratekha" — God, please "give us our portion in your Torah." Upon leaving, one would thank God for one's "portion" in life, which was good because one had a chance to study the Scriptures. Listen to how one early rabbi (1st-2nd cent AD) would pray as he left each day's session:
"I thank thee, Lord my God, God of my fathers, that you set my portion with those who sit in the study hall and the synagogues, and you did not set my portion with those who sit in the theaters and circuses." (Jerusalem Talmud, Berakhot 4:2)
To this rabbi, meditating on the Scriptures was life as it was meant to be lived. He had been among the lucky few invited to linger on the very words of the living God. Here's how another put it:
Turn it over and over because everything is in it. And reflect upon it and grow old and worn in it and do not leave it, for you have no better portion than this." (Mishnah, Avot 5:2)
There's no better portion in life than learning the Scriptures. To ruminate in its profound insights, to marinate in God's wisdom — there's simply nothing better.
This was the "good portion" that Mary chose – studying God's Word. And, not only that, she had found the greatest rabbi of all time to teach her. Mary had found the very best thing in life, and Jesus would not let it be taken from her.