A few weeks ago I wrote a blog called "Good First Reads About Jesus' Jewish Context" which shared what I'd give to people who are just beginning to learn about Hebraic studies. Many of you wonder what else I recommend.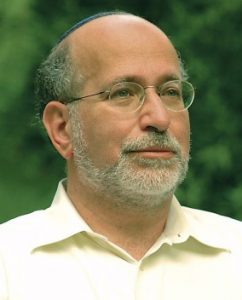 You'd think that the next books I'd suggest would be more history. But discipleship is my priority, and there's one author whose books have had a profound impact on my daily life — Joseph Telushkin. You might be surprised, but he's an Orthodox rabbi.
Rabbi Telushkin has written numerous volumes on Jewish culture and history, but his collections of Jewish ethics have been key to my "walk," because they've helped me frame Jesus' teachings within the larger world of Jewish thought. Several of themes in Walking in the Dust of Rabbi Jesus referred to his work, including judging favorably, giving with a "good eye," and avoiding lashon hara (gossip).
If you want to grow more Christ-like in your approach to life, I highly recommend the following, which are available as e-books too. (But note, they are Jewish, and not Messianic — Christian readers shouldn't expect to agree at every point.)
 ~~~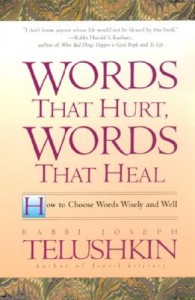 Words that Hurt, Words that Heal – (Quill, 1996) Focuses on how to use (and not use) your tongue. Discusses gossip, anger, criticism, as well as how to bless people with your words. My chapter called "How to Have a Kosher Mouth" in Walking in the Dust used this book as a resource. Read an exerpt of the chapter here.
Very practical and readable — kind of a self-help book, but based on biblical laws regarding ethics of speech.
~~~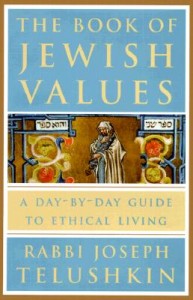 The Book of Jewish Values (Bell Tower, 2000) A year of daily readings about how to live with integrity in a morally complicated world.
Some friends and I decided to read this book together, and we lingered over it for a couple years because we didn't want to miss a single reading. Often the book's profound biblical wisdom challenged us to change how we lived.
We'd ruminate over topics like:
Finding Excuses for Behavior that Seems Unkind
Prevention of Cruelty to Animals: What the Torah Says
When, If Ever, Is it Permitted to Lie? (There are 3 reasons.)
What the Fifth Commandment Demands of Parents
Is Your Work Sacred?

~~~
Rabbi Telushkin is now working on a three-book compendium called A Code of Jewish Ethics. Two volumes have been published.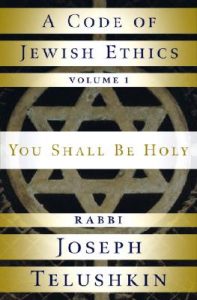 The first, You Shall Be Holy, (Bell Tower, 2006), on personal character and integrity, won the National Jewish Book Award. It includes sections on ethics of speech, judging favorably, anger, repentance, humility and gratitude. (My friends and I are enjoying this book right now.)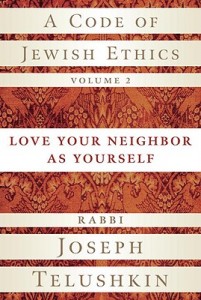 The second, Love Your Neighbor as Yourself  (Bell Tower, 2009) is about how to apply these famous words to daily life. We Christians know these words from Jesus, but he was quoting from his Scriptures. Judaism has emphasized the centrality of this commandment as well, and has much wisdom about how to live it out.
(The third volume, which is not yet available, will deal with family and community.)
~~~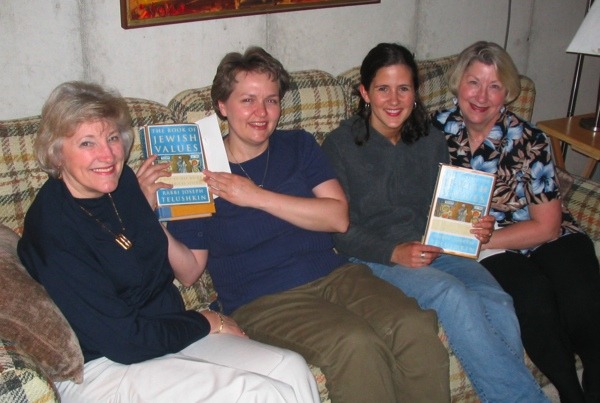 (Me and my meshugenah (crazy) friends, Shirley, Hillari and Kathleen – April 2005.)