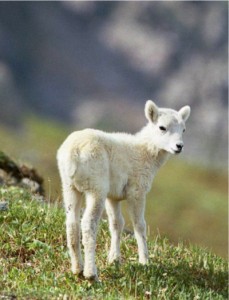 It's hard to read very far in your Bible before bumping into shepherds. We find them in parables, psalms and Christmas stories. Many of our biblical heroes (both men and women) herded sheep, like Jacob, Rebecca, Moses and David. And Jesus even pictured the final judgment in shepherding terms — as separating the sheep from the goats.
But many of us modern city folk don't know much about shepherding in the Middle East. Sometimes we miss imagery that would have been familiar to the original audience. So I thought I'd share a few favorite resources that have a lot of good information, and are devotional too. If you know of other ones, feel free to share them in the comments.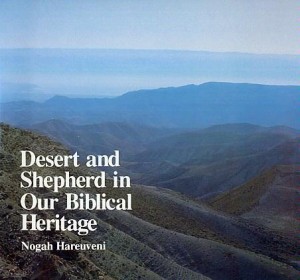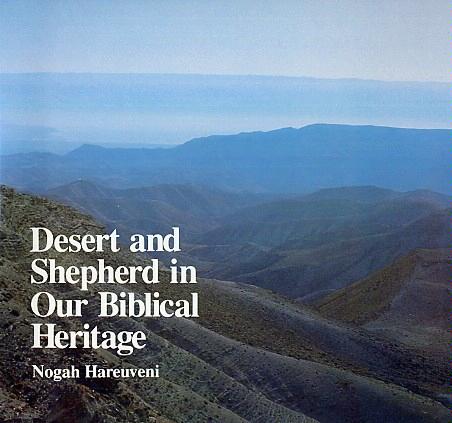 1. Desert and Shepherd in Our Biblical Heritage – Nogah Hareuveni (1991)
A truly remarkable book about the desert and shepherding imagery of the Bible. From decades of experience in the barren Judean hillside, Dr. Hareuveni shares innumerable insights into the desert imagery that winds its way through the Bible's poets and prophets. The book highlights Psalm 23 and the life of the ancient shepherd, who lived on the edge of the desert. Many photos throughout.
Desert and Shepherd is only printed in Israel – you can order it from Neot Kedumim, the biblical landscape reserve that Dr. Hareuveni established near Jerusalem. Otherwise there are some used copies available on Amazon and elsewhere.
Neot Kedumim by the way, is an amazing place to visit on your next trip to Israel. The name (ney-OTE keh-doo-MEEM) means "ancient pastures." Hundreds of species from the Bible are cultivated there. You can see vineyards and fields cultivated as they were in ancient times and experience for yourself what tamarisk trees, hyssop, mandrakes, mustard trees, and many other biblical plants were really were like.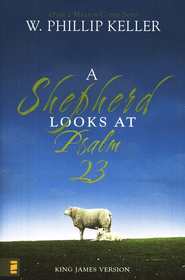 2. A Shepherd Looks at Psalm 23 – Philip Keller (1970)
Keller shares endearing reflections on Psalm 23 and Christ as the Good Shepherd based on a lifetime as a keeper of sheep. Because he grew up in East Africa, he includes insights on traditional farming methods that go back to Bible times. (Read an excerpt on Amazon.
You might have read this book long ago – it's a devotional classic that was first published in 1970. If you haven't, don't miss it. (I loved another book of Keller's too — Lessons from a Sheepdog.)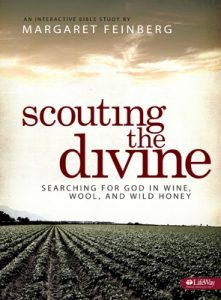 3. Scouting the Divine – Margaret Feinberg (2009)
Feinberg is a talented author of several Christian books. Here she decides to experience the Bible's imagery first hand by visiting modern day "people-of-the-land." She tromps through a barn full of manure to follow the sheep into the field, and then she ruminates on how the daily reality of a shepherd can enlighten her Bible study.
Feinberg also spends time with a beekeeper, a farmer and a vineyard owner who discuss with her what the biblical pictures of sowing and harvesting mean to them. The book is a delightful blend of "a-hah's" and thought-provoking reflections.
4. Faith Lessons Series – Ray Vander Laan (1996-2012)
In this excellent video study series, Vander Laan unpacks biblical ideas by taking his viewers on a tour of its Middle Eastern reality. Check out, for instance, this excerpt on the "green pastures" of Psalm 23.
There are a total of 12 videos now, and shepherding comes up several times, especially in videos #2, #6, #8 and #9. Vander Laan also explores other biblical images like that of "living water," "desert," and "first fruits of the harvest." All of the series is highly recommended. Learn more about Ray Vander Laan's teaching ministry here.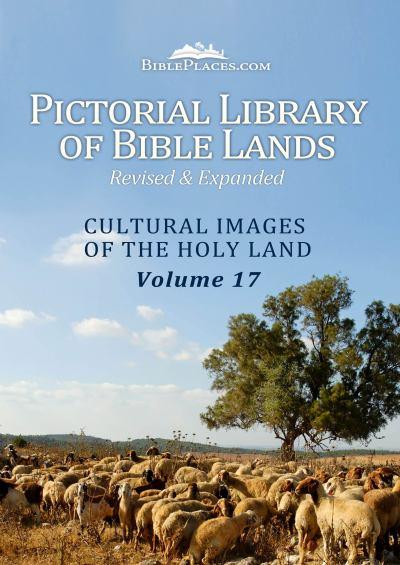 Shepherding Images: If  you are looking for images of sheep and shepherding in Israel, check out the Pictorial Library of Bible Lands, Todd Bolen's amazing collection of photography for preaching and teaching. Here's a sample of shepherding images from his collection of "Cultural Images of the Holy Land."
~~~
By the way, I've also written a couple articles on this website that meditate on shepherding. I discuss the Eastern vs. the Western view of making disciples in Discipleship: What Sheep Can Teach Us. And I shared an interesting Youtube clip of Sheep who REALLY Follow their Shepherd across a busy highway in Oman, Jordan.