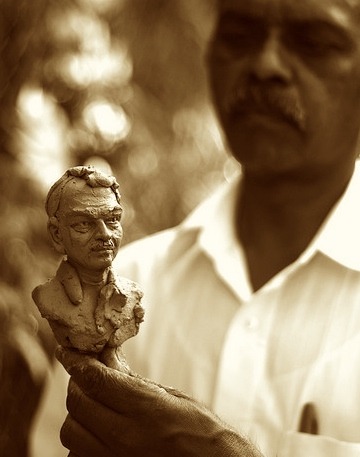 The words of Genesis 1 express a profound paradox: Though we're as insignificant as dust, we reflect the glory of God himself.
Adam's name reflected the fact that God had formed him from the adamah (ah-dah-MAH, "ground" in Hebrew). His task was to work the adamah, and when he died he would return to the adamah. Adam was the consummate "earthling."
And yet God blew his very own breath into Adam, setting humankind apart in a unique way.
One eighteenth-century rabbi put it this way: "A person should always carry two slips of paper, one in each pocket. On one it should be written 'The world was created for my sake,' and on the other it should say 'I am but dust and ashes.'"[i] On days when we feel discouraged and worthless, we should read the first one. On days when we're consumed with pride and our own self-importance, we should read the other.
In The Weight of Glory, C. S. Lewis points out how knowing the eternal significance of every person we meet should change how we treat others:
It is a serious thing to live in a society of possible gods and goddesses, to remember that the dullest and most uninteresting person you can talk to may one day be a creature which, if you saw it now, you would be strongly tempted to worship, or else a horror and a corruption such as you now meet, if at all, only in a nightmare…
There are no ordinary people. You have never talked to a mere mortal. Nations, cultures, arts, civilizations—these are mortal, and their life is to ours as the life of a gnat. But it is immortals whom we joke with, work with, marry, snub, and exploit—immortal horrors or everlasting splendors.[ii]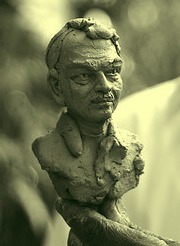 Often we struggle with knowing our worth, and try to prove it through competition, pride, and tearing others down. Conversely, we might think that humility is about seeing ourselves as useless, untalented, and insignificant.
God's idea of humility, however, is to realize that each one of us is precious in his sight, and yet everyone else is too. Perhaps we should write ourselves a third slip of paper: "All of humanity is precious to God, not just me."
Indeed, Abraham Heschel writes that seeing that each human being bears God's image leads to the love of one's neighbors, and even one's enemies:
"We must never be oblivious of the equality of the divine dignity of all men. The image of God is in the criminal as well as in the saint…The basic dignity of man is not made up of his achievements, virtues, or special talents. It is inherent in his very being.
The commandment "Love your neighbor as yourself" (Leviticus 19:18) calls upon us to love not only the virtuous and the wise but also the vicious and the stupid man… The image-love is a love of what God loves, an act of sympathy, of participation in God's love. It is unconditional and regardless of man's merits or distinctions."[iii]
---
[i] Rabbi Simcha Bunam of Peshischa, contrasting Mishnah, Sanhedrin 4:5 and Genesis 18:27.
[ii] C. S. Lewis, The Weight of Glory (New York: HarperOne, 2001), 45-46.