There are some Hebrew words that really can't be translated into English, and pakad is one of the most fascinating. It can be a wonderful word or a terrible word, depending on the context.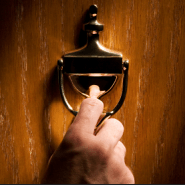 How can this be? Well, imagine that you're twelve years old again. One afternoon, your Mom yells, "Just wait until your father gets home!"
What did she mean?
It depends on the context.
Maybe it's your birthday and your Dad has gone to get the pizza, ice cream and balloons for the big party you're going to have. Then you just can't wait.
But, maybe your Mom has just discovered a report card full of F's under a moldy pile of laundry in your filthy room. Then it has a very ominous overtone.
That's kind of what the word "pakad" means. It can be wonderful or terrible, depending on where you find it.
The King James Version translates pakad as "visit," but you can quickly tell that "visit" is not the word that we normally use. It never refers to knocking on a person's door and saying hello. But you likely have heard it used in Psalm 8:4:
 "What is man, that thou art mindful of him? And the son of man, that thou visitest him?
Modern versions translate "visitest" here as "care for." You'll find it again in Ruth 1:6, where God "visited" his people by ending their famine. Here it means that God came to their aid, rescued them from their crisis. And then in 1 Samuel 2:21, God "visits" Hannah by answering her tearful prayers for a son.
It can be a wonderful thing when God "visits" you in the sense of answering your prayers and rescuing you from distress. And its simply amazing that God cares for us, and is mindful of us and our daily needs.
Visiting Sins
But now, consider how "pakad" is used in Exodus 32:34:
"In the day when I visit, I will visit their sins upon them."
Here it has very negative implications. You dread this kind of "visit," just like you dread your Dad coming home when you're in big trouble with your Mom.
In each of these lines, both positive and negative, pakad refers to the idea of "paying attention to." When God pays attention a person, he cares for them. When he pays attention to someone's prayers, he answers them. But when he pays attention to someone's sins, he punishes them.
The prophets were fully aware of the sharp double-edged blade of the word pakad, and they would drive home a point by using both meanings in the very same line. Just listen to how Jeremiah used it in a poetic, paradoxical way to denounce the corrupt leadership of Israel in Jeremiah 23:2.
Therefore this is what the Lord, the God of Israel, says to the shepherds who tend my people: "Because you have scattered my flock and driven them away and have not bestowed care on them, I will bestow punishment on you for the evil you have done," declares the Lord.
Because they have not pakad-ed his sheep, he will pakad them for their sins!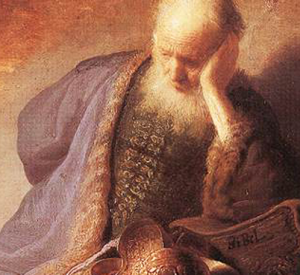 A few lines later, in Jeremiah 23:12, the prophet again employs this word to speaks of "the year of their visitation" (pekudah). Jeremiah was announcing that the time would soon arrive when God would focus his attention like a laser beam on the state of his nation. Would it be a time of great light or great destruction? Because of their sin, it would be a disaster beyond imagining.
Jesus Announced God's Visitation Too
Like Jeremiah, Jesus also lived at a time of corruption, and also predicted that devastation would come upon Jerusalem. And just like Jeremiah, Jesus used pakad to make a powerful prophetic statement in Luke 19:42-44:
Would that you, even you, had known on this day the things that make for peace! But now they are hidden from your eyes. For the days will come upon you, when your enemies will set up a barricade around you and surround you and hem you in on every side and tear you down to the ground, you and your children within you. And they will not leave one stone upon another in you, because you did not know the time of your visitation.
Jesus was not simply referring to how he "visited" by coming to earth. Rather, he was using the phrase, the "time of your visitation" to speak of an ominous time of God's examination of his people's deeds. It could be a time of God's salvation, or, more likely, a time of punishment.
Indeed, the coming of Christ captured the strongest meaning of the word pakad in its Hebraic context. For those who repented and followed Christ, God had come to their rescue, to save them eternally. But for those who ignored him, it would be the source of their punishment, when God would "visit" their sins in the judgment to come.
~~~~~
("Pakad" is one of the Hebrew word studies in my latest book, 5 Hebrew Words that Every Christian Should Know.)