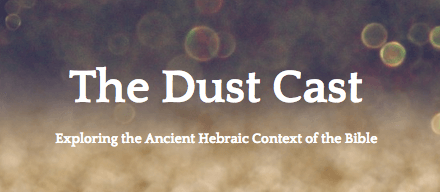 I was recently interviewed on a podcast called "The Dust Cast: Exploring the Ancient Hebraic Context of the Bible."
I had a great conversation with the host, Jason Mahler, about the current book I'm working on, Reading the Bible with Rabbi Jesus, as well as some questions from earlier books.
We talked about the "two handed" approach to reasoning that is common in Jewish culture and how it differs from our Western approach to theology. (For more, see the chapter in Walking in the Dust of Rabbi Jesus called "Thinking with Both Hands.")
We also tackled Paul's difficult words about "working out your salvation with fear and trembling." (Philippians 2:12) I shared from my ebook, 5 Hebrew Words that Every Christian Should Know and explained about the wideness of Hebrew words, and how "fear" can often be very positive, denoting reverence or awe. "Fear and trembling" was an expression that could mean "spine-tingling, joyful awe" as it does in Jeremiah 33:9.
If you want to hear our conversation, tune in to The Dust Cast podcast here.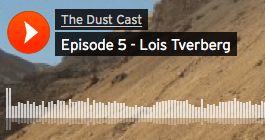 After you're done listening to me, check out two other recent conversations on The Dust Cast with Ben Witherington and Gary Burge, two well-known scholars in New Testament studies.