I'm writing this just over a week after the galling attack on Israel by Hamas terrorists from Gaza.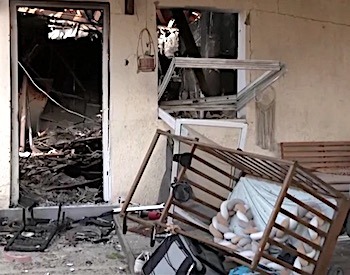 Many ask me if I have friends in Israel who I am praying for – absolutely! Others ask me if I have an opinion on the conflict. Obviously I see it as a sickening act of terrorism by Hamas, who is as evil as ISIS, and must be stopped. But rather than share more of my own opinions, I'd rather send readers to friends who have direct knowledge of the issues at hand.
Surprisingly, I actually do have two friends in Israel who are at "ground zero" in this conflict. Both of them I consider heroes. One of them has worked with Gazan families for decades and the other one was attacked by Hamas terrorists and narrowly escaped with her life. Both have voices that we can learn from.
Tal Hartuv, Survivor of a Hamas Attack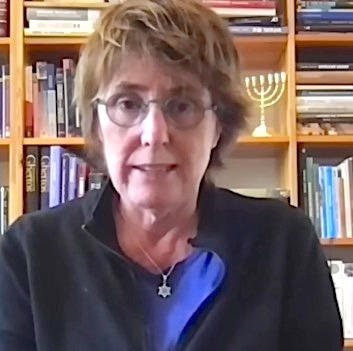 This is my friend Tal Hartuv, a brilliant Jewish woman who is a licensed tour guide and has led many groups on tours of Israel. A few months after we became friends I was stunned to hear her name on international news. She had taken an American friend, Kristine Luken on a hike in the forest south of Jerusalem when two Hamas terrorists assaulted them and attempted to murder them. The reason? Because they wanted to kill Jews.
Kristine died of multiple stab wounds, but Tal survived by pretending to be dead until the terrorists left. She had been bound and gagged and stabbed over a dozen times with a machete, but she still managed to get to her feet and stumble most of a mile to find help. Later she testified against her attackers and put them in prison for life. She since has become an educator on terrorism and the Holocaust, and has spoken to the United Nations Human Rights Council and given TEDtalks. Her shocking story has been published in a book that has been made into a movie.*
Tal still suffers from severe PSTD, but despite the horrific memories that the October 7 attack evoked, she accepted invitations for an interview to give her viewpoint on what happened. As I write this she has spoken on both CNN and Fox News. CNN gave her a few minutes to speak. The Fox interview is about 18 minutes and is at this link.
Jonathan Miles, Founder of Shevet Achim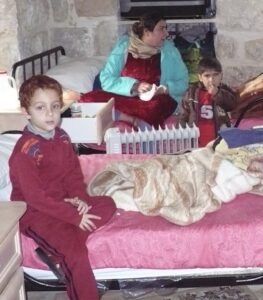 Shevet Achim is a ministry that brings children with heart defects from Gaza to Israel for corrective surgery that was founded by my friend Jonathan Miles. I've written about his work more than once, including this link.2 In that article I explain,
Shevet Achim brings Palestinian and Iraqi children with heart defects to Israel for life-saving surgeries by a team of Jewish doctors. When families come from enemy nations and discover the compassion that Jews have for the suffering of their children, hearts are healed of hatred. (Shevet achim means "brothers dwelling together," a reference to Psalm 133.) The Christians that head up this ministry explain they do this out of obedience to Jesus, who taught his disciples that they should love their enemies.
Shevet has been active in Gaza for almost 30 years now and has helped hundreds of families there. In every part of Gaza, there are people who have experienced the love and kindness of Jews and Christians toward their families. There must be many who disagree with Hamas because of Shevet Achim. But right now, hostilities have shut down all of their work in Gaza and many of their international volunteers have been ordered to return home by their countries, against their wishes and their desire to stay and help.
Right now Shevet has several Gazan children in Israel who are unable to return home. They are staying in a home that the organization rents in Ashdod to host families. Very sadly, Shevet has learned that one of the children that they had helped in Gaza died during an IDF attack. Please pray for them!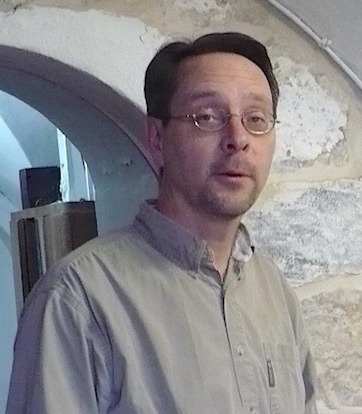 Jonathan sends out a weekly email with news about children along with his wise reflections about the situation between Israel and its enemy neighbors. I would highly recommend reading his post from October 9, "A Wake Up Call to Us All," where he first discusses the situation. There have been several more posts, which I recommend reading as well. If you would like to hear from Jonathan and Shevet Achim in the future, you can sign up for his weekly emails here.
Please pray for both Tal Hartuv and Jonathan Miles, who have wisdom from years of experience in this difficult place, yet need new strength to navigate the terrible situation that Israel faces right now. You may want to consider sharing your financial support with them too.
~~~~~
1 Tal Hartuv's book, The Rage Less Traveled was published under her British name, Kay Wilson.  Go to this website for more information about the book and the movie made from it, "Black Forest."
2 I also wrote about Jonathan Miles in Walking in the Dust of Rabbi Jesus. You can read the excerpt at this link. And in another blog post at this link.