Seeing how other cultures think can be quite helpful for understanding the Bible. Dieting and weight gain are particularly interesting topics to explore.
Consider the surprising experience some friends of mine had on a short-term missions trip to Uganda. They were invited to visit a local prayer group where women were standing up and sharing their testimonies.
One lady told about her life of woe, recounting her many struggles with crop failure, ill health and money problems. The Lord had answered her prayers, though, one by one. At the culmination of her speech, she patted her rounded belly as her voice triumphantly proclaimed,
"…and God has made me fat!"
You can imagine the chuckling among my friends who were visiting. We can hardly imagine celebrating our expanding waistlines. But in Africa, being fat is a sign of health and prosperity, because hunger is a common problem.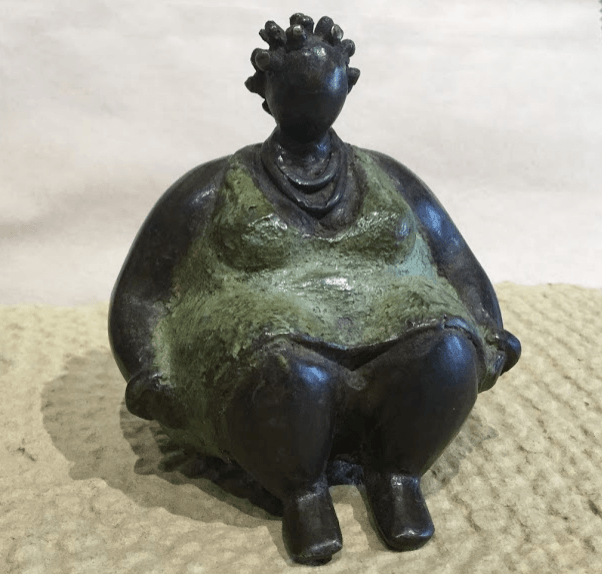 A Proper Double Chin

Believe it or not, people in the biblical world had the same attitude—that a little extra weight was a positive, not a negative thing. The beautiful woman of Song of Songs was complemented for her ample belly:
Your navel is a rounded goblet that never lacks blended wine. Your waist is a mound of wheat encircled by lilies. (Song of Songs 7:2).
Likewise Proverbs 13:4 says,
The soul of the sluggard craves and gets nothing,
But the soul of the diligent is made fat.
This positive attitude might seem surprising until you realize that the common struggle in the ancient world was against hunger, not flab.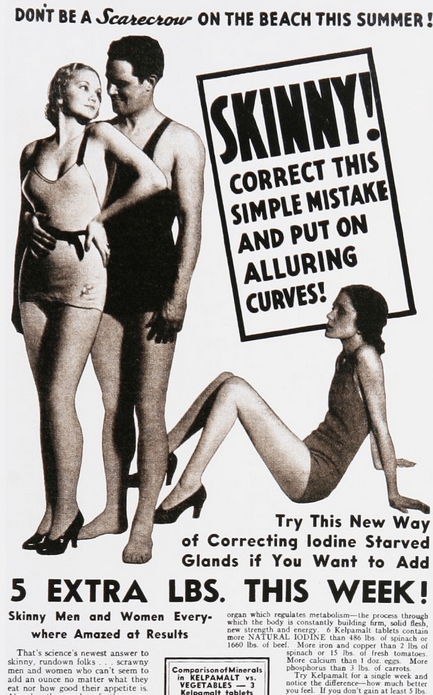 Jewish culture has retained some of this attitude. In Yiddish it used to be a compliment to say that a woman was zaftig, meaning "plump."  The word literally means "juicy" — because her voluptuous curves were like a luscious, ripe fruit ready to be plucked. (Of course, nowadays zaftig is just a euphemism for "overweight.")
And, remember how in Fiddler on the Roof, Tevya sung about how he longed to be a rich man so that his wife Golde could have "a proper double chin."
You even see this attitude in advertisements from a few decades ago, when products were marketed to help women put on weight and avoid looking skinny and gaunt.

Scouring the Bible for Weight Loss Tips
Nevertheless, dozens of dieting books have scoured the Bible for weight loss secrets.* A favorite source of inspiration is the first chapter in Daniel. He and his friends eat a diet of vegetables instead of the royal banquet table, so he's celebrated as an example of victorious dieting.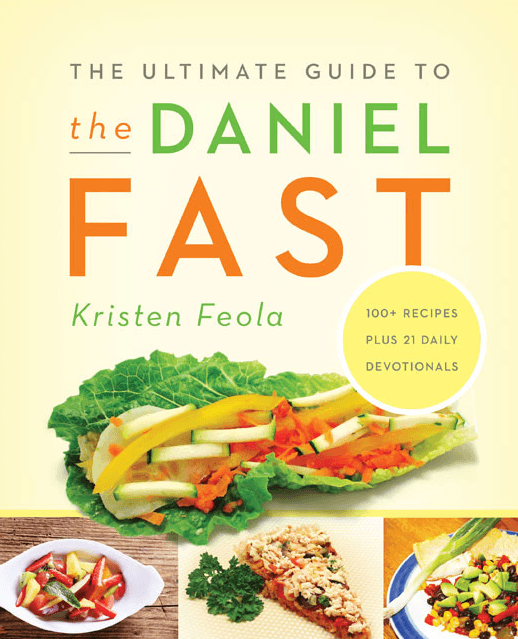 But did you know that the biblical text literally says that he actually became "fatter in flesh than all the youths who ate the king's food"? (Daniel 1:15, ESV)
Some translations render this as "healthier," but the Hebrew word here is bari, which is also used to describe Eli's sons who ate sacrifices before the suet was removed (1 Sam. 2:29) and the king of Eglon who sported an overflowing potbelly (Judges 3:17-22).
Indeed, the same Hebrew word was associated both with weight gain and with healthiness (as in labriut, "to your health") precisely because the two ideas were once so closely associated with each other.
What can we learn?
Obviously, we don't need to take this as a biblical command to eat excessively. Many of us would be healthier if we slimmed down.
What's important is to be reminded that our culture's interest in weight loss isn't universal. Much of the world does not have the food resources that we do, and for much of history people didn't either. We've been blessed with abundant resources, and it's hard for us not to overeat.
To read the Bible authentically, we need to keep in mind where our culture is at, relative to the Bible and relative to the rest of the world.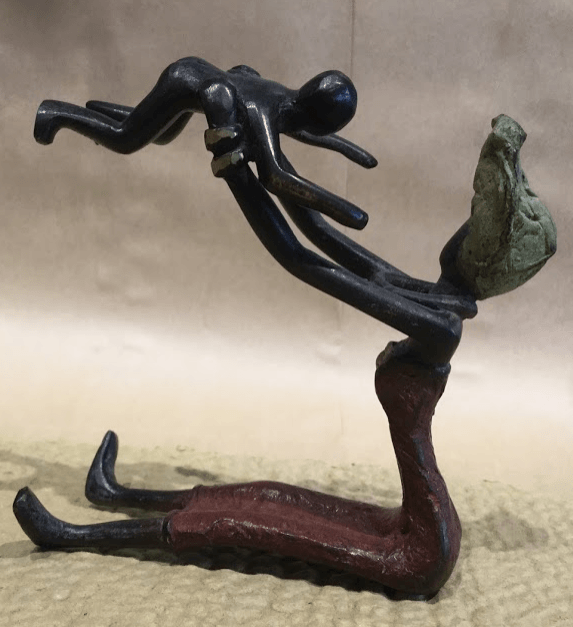 ~~~~~
* For more, see my article, "Why the Daniel Plan Might Make You Fat."
More on this theme of "repacking your mental bags" because of differences between our culture and the biblical world can be found in my upcoming book, Reading the Bible with Rabbi Jesus.
~~~
Credit: The sculptures above were created by artisans in Burkina Faso and were on display at The Bridge, a store in downtown Holland, Michigan that sells work by artists in the developing world at fair trade prices.