Often the Bible mystifies us because of cultural differences, from simple details to important differences in worldview. It's hardly surprising, given that thousands of years of time and cultural change separate us.
A recent ground-breaking paper in psychology may have revealed another intriguing clue as to why the Bible is so puzzling.
Almost all psychological research has been done in universities in America and Europe. But when these same studies were done with groups around the world, they found that Euro/American responses were far from typical compared to the rest of the world.
Psychologists coined the acronym "WEIRD" for the aspects of Euro/American culture (particularly the secular university world) that separate it most from the rest of humanity: we are Western, Educated, Industrialized, Rich, and Democratic (in voting countries).*
What I find fascinating is that these same cultural traits also tend to set us apart from Middle Eastern reality of Jesus and the biblical world. Let's take a closer look at how a WEIRD worldview contrasts with how the Bible "thinks":
Western and Educated: We formulate ideas as our Greek cultural ancestors did, not the Hebraic thinkers of Jesus' world. We think in abstractions, and find proof-based logical argument far more convincing than the parables that Jesus used.
As children of the Enlightenment, educated Westerners have seen the power of human reason to conquer the physical world, and are convinced that reason is the measure of all things. Science is the final proof of truth, in our way of thinking.
Industrialized: The rhythms of our lives have been utterly transformed by our modern world. We don't sustain ourselves on the land by working alongside family through successive seasons of planting and harvest. Jesus' frequent parables about fisherman and farmers don't evoke a visceral response in us, as they would in much of the agrarian world.
Rich: Most of us are relatively "rich" in that we have easy access to food, housing and medicine, and feel secure about our future. The daily worries of people throughout history simply don't concern us.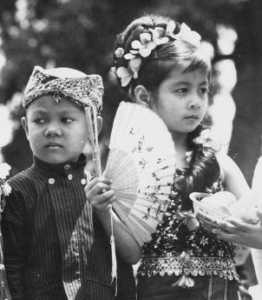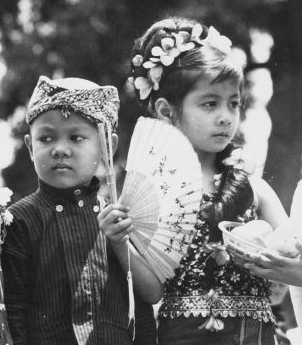 When we read Jesus' parable in Luke 12:15-21, about a farmer who builds barns for his bumper crop so that he can retire, his behavior fits in quite well into a WEIRD culture. Here, wealth is common and individualism is celebrated. In much of world, it would be shocking that the farmer didn't share with his community.
Democratic: We are used to government "by the people, for the people," and expect to have a say in all decisions affecting our lives. We have a very strong sense of equality and freedom of speech.
Some central biblical metaphors make little sense to us, like God establishing his "kingdom" on earth, and the Messiah (Christ) as God's anointed "king." We may even find them offensive, because personal autonomy is of supreme value to us. (See my recent post about the Messianic King.)
Westerners think very analytically. Our culture is also very secular and places a strong emphasis on individual rights and freedoms. Much of the world is far less secular and sees people principally as members of groups—families, tribes, and nations—with strong claims to loyalty.
Could it be that our culture's "uniqueness" is also a barrier to relating to the biblical worldview? Some time ago I posted an intriguing comment from Eugene Nida, a Bible translation expert who has worked in cultures all around the globe:
If one were to make a comparison of the culture traits of the Bible with those of all the existing cultures of today…one would find that in certain respects the Bible is surprisingly closer to many of them than to the technological culture of the western world. It is this "western" culture that is the aberrant one in the world. And it is precisely in the western world, and in the growing number of persons in other parts of the world, that the Scriptures have seemingly the least ready acceptance.**
It sounds Nida would agree with the social scientists. It's not that the Bible is culturally so "odd," but that we are. Hmm.
Right now I'm chewing over what other implication there might be. How else are we reading the Bible in a WEIRD way? I welcome your thoughts, especially international readers.
~~~~~
*The original paper, called "The Weirdest People in the World?" was published by Joe Henrich, Steven Heine and Ara Norenzayan in Behavioral and Brain Sciences in 2010. This study has spurred further discussion in the secular media about differences between cultures, including the best-seller The Righteous Mind by Jonathan Haidt. Haidt points out that WEIRD cultures frame their ethical systems only in terms of the freedoms and rights of the individual, unlike the rest of the world, which also bases its ethics on the value of community and of divinity—the idea that one's principal duty is to God, not one's self.
See also my article, "Hebraic Thinking is that of an Oral Perspective." It discusses the thesis of Walter Ong's classic, Orality and Literacy, that the Western worldview arose because of widespread literacy in the ancient world.
** Meaning Across Cultures, by Eugene Nida. (Orbis, 1981), 29.
Also of interest are articles on other blogs, with further discussion: