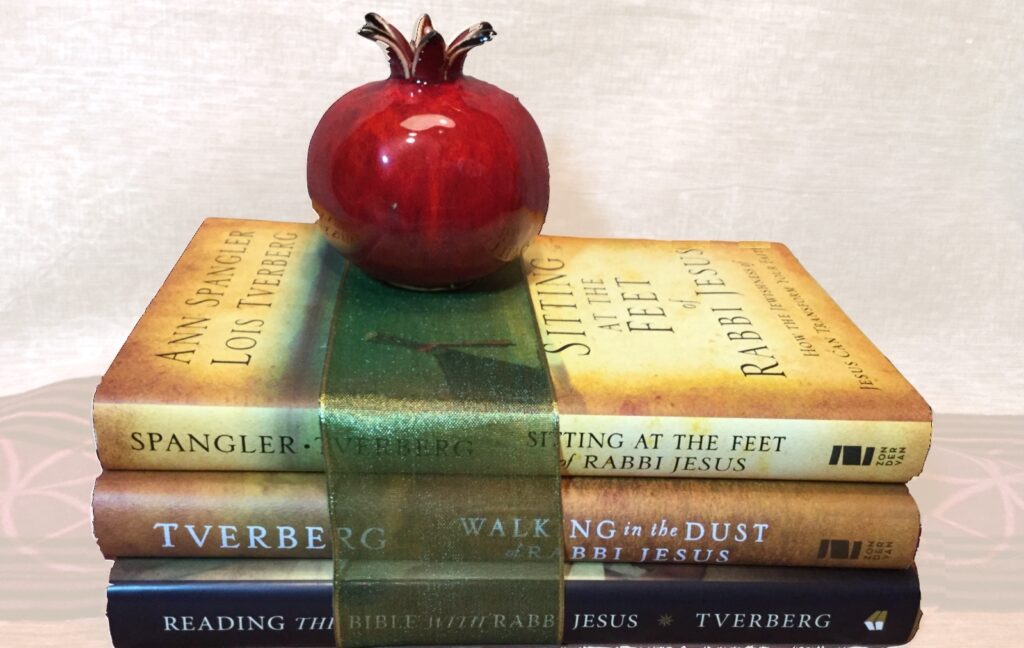 Finally, answers to the questions that everyone asks about my "Rabbi Jesus" books!
1. Are they all the same information, only repackaged to sell more books?
NOOOO, most definitely not.
2. Am I supposed to read them in a certain order?
No, they are written to be read independently, assuming that readers have no knowledge from a prior book. (This was pretty tricky!) So you can read them in any order, and many people pick up one and go back and read the others.
3. So what's the difference between them?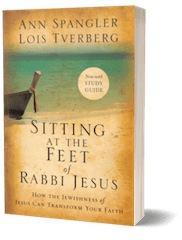 Sitting at the Feet of Rabbi Jesus (with Ann Spangler, Zondervan 2009) is about the Jewish culture that surrounded Jesus and how it helps us understand him. It talks about rabbis and disciples, Passover and the biblical feasts, and the Torah, among other things. I researched and wrote each chapter and then Ann and I reflected together.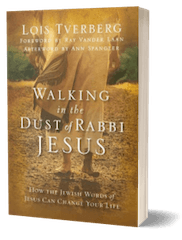 My next book is Walking in the Dust of Rabbi Jesus (Zondervan, 2012), which is about Jesus' teachings that make much more sense in their Jewish context and give practical advice for how to live today. It talks about the shema, what "do not judge" and "hallowing the name" meant, and how to have a "kosher" mouth, among other things.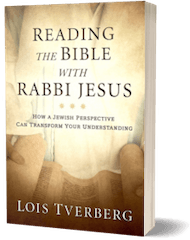 My most recent book is Reading the Bible with Rabbi Jesus (Baker, 2018), which is about big picture ideas that separate modern Westerners from their Bibles. For instance, it discusses Greek vs. Hebrew thought, thinking as a "we," how to read the Bible intertextually and how Jesus made bold Messianic claims in a very Jewish way.
All of these are available on Amazon, but if you would like to directly support my writing, you are very welcome to order them from my bookstore, which has very competitive "friend of the author" prices. And I have other books there that aren't available on Amazon! (I'm also happy to give special deals to groups who want to buy a bunch of my books, and even zoom with them too.)
4. So is your next book going to be "Jumping in the Jordan with Rabbi Jesus" or something like that?
No, I realize that this motif might wear out with overuse so I'm thinking of other things for the next book, but who knows, maybe at some point…? (John Walton keeps writing "The Lost World of …" titles and no one seems to mind!)
I've written other books apart from this series too, actually. You can find them in my bookstore or elsewhere online. My first was called Listening to the Language of the Bible, which has many brief essays on Hebrew words and biblical ideas.
5. Any last advice?
If you really are wishing to read my Rabbi Jesus books in a certain order, Sitting, Walking and then Reading will likely make most sense, but it's not necessary. My one comment is that the last book, Reading starts off simply but gets challenging toward the end. Some would benefit by reading another of my two books first.
Okay, one more last thing. If you order from my online bookstore, it has "friend of the author" prices and it supports my writing ministry. And you can get even lower prices by purchasing for a group. If you ask, I might even zoom with your group at the end of your study and answer questions that you have.