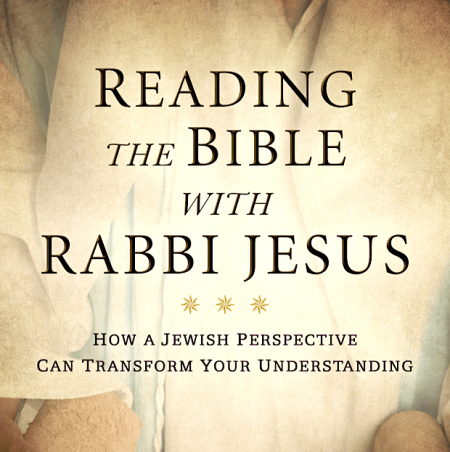 Shalom friends –
I'm happy to say that after three years of work, I finished the manuscript for my next book, Reading the Bible with Rabbi Jesus. Yay!
It will be released by Baker Publishing in January 2018, so we still have a bit. Between now and then I'll share some sneak previews and interesting material that I found along the way.
The book's aim is to equip the average Christian to read the Bible more like a first-century disciple. As I worked on it I asked questions like,
• What cultural differences get in the way for us in the modern, Western world?
• How does a lack of grasp of Jesus' Jewishness cause us to misunderstand his words?
• How can we read the Bible more Hebraically?
• What tools can I give readers to read the Bible more as a native?
The book is in three sections:
I. Repacking My Mental Bags – Tools to bridge the cultural divide between our world and that of the Bible
II. How the Bible Thinks – Big-picture background ideas that you need to understand
III. Reading About the Messiah – Jesus' messianic claims in light of his Jewish way of reading Scripture
As I've been researching I've been posting articles on this blog. Here are some I've posted in the past on themes that you'll see in the book:
Repacking our bags:
Reading the Bible from a WEIRD Perspective
Speaking is Painting: Why No Translation Can be "Perfect"
Why the Daniel Plan Might Make You Fat
How the Bible "thinks":
Getting Beyond Me-O-Centric Bible Reading
Biblically, Your "Name" is Your Identity
Why Does Your Creed Have Cows in It?
About the Messiah:
Jesus' Messianic Claims: Very Subtle, Very Jewish
A Surprising Idea in Isaiah 53
The Messianic King…Your Thoughts?
These articles should get you started on reading. I will also be posting other interesting things I found in my research…and there was a lot. So the time should pass quickly!